Last Updated on 11/26/2020
If you're the spouse of a member of the military, you might know what it's like to move more often than you would like to.
Because of the frequency with which you move, you might find it difficult to find a job that you like and can keep when your spouse is reassigned to a different base.
Many spouses of people in the military either want to work to stay busy or need to work to supplement their spouse's income. If you either want or need to work, you might wonder what your best options include.
Read Our Guide: Best Paying Military Jobs
Military Spouse Jobs on Base
If you've ever thought that you couldn't get a job on a military base unless you joined the military, you should take a look around because there are many jobs that you can apply for. There are also services that military spouses have access to that will help you find a job.
Getting a job on base can be a great avenue to take when you want something that will let you continue to grow in your career even when you need to move for your spouse, but it can be tricky.
The available jobs for military spouses on base can vary according to the exact base that you're on, but some of the broad industries that you might be able to find a job in include healthcare, retail, education, maintenance, and technology.
If you're a military spouse, you can participate in the non-competitive hiring process on USAJOBS. Enter the keyword in the search field, for example, "Secretary". In the Top fields, find the Armed forces and choose the job announcements available for military spouses with icon

Many of these are General Schedule positions, and you can often get preference for hiring if you fill out the military preference forms.
The exact positions available will depend on the branch of the military that your spouse is in, and available positions might also depend on the base.
For instance, in the Air Force, there are often jobs in aircraft maintenance, accounting, civil engineering, veterinarian sciences, skilled trades, and many other types of work.
You can go to the website of the military branch that your spouse is enlisted in to find more opportunities.
Make sure that you fill out the military spouse preference form to increase your chances of getting the job.
You can also look into getting a Non-Appropriated Funds position. These jobs are often easier to get and are usually geared toward providing recreation and conveniences to people living on the base.
For instance, if your spouse is part of the Air Force, these jobs will usually be working at a childcare center or within a retail store on the base.
Read Our Guide: Most Dangerous Jobs in the Military
---
Government Jobs for Military Spouses
If you're the spouse of a member of the military, one of the problems that you might face when working for a public corporation is getting a lateral transfer within your company. Many times, you might have to take a job that is of a lower status or pays less.

Federal jobs can alleviate much of the frustration that you might face when finding a job because job status transfers with you. Federal jobs can, however, be tricky to attain, and it might take you a couple of years to do it, but the efforts can be worth it.
Also, you can significantly cut down on the amount of time that it takes for you to secure a federal job if you research the application requirements and tailor your materials toward those requirements.
---
Work-from-Home Jobs for Military Spouses
If you're able to push yourself to get projects done, you might be able to work remotely for a company. There are many online jobs for military spouses, and there are a few ways that you can work from home.
Either you get hired on with a company as an employee or work as an independent contractor with a company.
Otherwise, you can also start your own business online. With the surge of new ways to do business online, many companies are interested in hiring remote workers, and you might have exactly the skills that a company needs.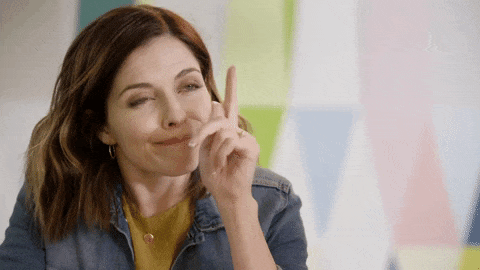 One of the biggest benefits of remote work is that you're able to continue to work for the company in the same capacity even if you need to relocate for your spouse's military job.
Read Our Guide: Military Resume Writing Services
---
Types of Remote Independent Contractor Work
If you're interested in working from home and being your boss, you might enjoy doing freelance work for companies. There are many types of military spouse jobs at home, and all you need to do is take a look at your skills and have an internet connection.
You might also need a few other supplies, which can depend on the type of work that you choose.
You can work through an agency, which is a company that finds the work for you, or you can go out and find your clients. There are several available types of work, and some of these include:
1. Writing Marketing Materials
There are several types of writing that you can do online. One of the most common types of writing is marketing material for companies. You can also get into editing many types of marketing materials.
2. Taking Photograph
Businesses need photography for online publication, and some companies will pay you to take photographs so that they can sell them to other businesses.
3. Creating Graphic Art
If you're looking for job opportunities for military spouses and have a degree in graphic arts or just know how to use some of the latest programs, you might be able to find work as a graphic artist.
Read Our Guide: Government Entry Level Jobs
---
Types of Online Businesses You Can Start
Another option is to start your own business online. Like working remotely for an established company or freelancing through an agency, job boards, or online publications, starting your own web-based business offers the benefit of traveling with you if your spouse is required to relocate for their military job.
If you're looking for some good jobs for military spouses, being your own boss might be the best option. Some of the types of businesses that you can start include:
1. Blogging
It might sound like a funny word, but many bloggers bring in thousands of dollars per month blogging. You can even blog about your experiences as a spouse of a member of the military. Otherwise, you can blog about anything else that you know a lot about or want to learn more about.
2. Selling Your Products
You might not even know it yet, but people will pay for the things that you make, and some of it's fairly simple to manage.
For instance, you can create downloadable products, list them on Etsy and other selling sites, and sell your photography, planner sheets, or whatever else you can think to create that you think other people would want.
3. Selling Second-Hand Items on eBay
If you love bargain shopping at thrift stores and have an eye for watching prices, this is a business that can easily move with you.
While you'll need some space to keep your inventory, it's also fairly easy to get started. You can sell clothing, or you can find something more niche to sell, such as collectible stamps and coins, which is great if you want to sell something that doesn't take up a lot of space.
Both starting a blog and selling your products online takes a lot of work, and you might not see much of a profit for several months or well over a year, but both endeavors can be well worth it in the long run.
Read Our Guide: How to Get a Federal Job With no Experience
---
Companies That Hire Military Spouses
Although losing status and pay is a problem that many people who work for corporations face, if you secure a remote position, the job can travel with you.
There are several companies that hire remote workers, and some of them even have programs that are specifically designed to be jobs for military spouses at home.
For instance, you might not already know about the program that Xerox has. This program, called Heroes at Home, is specifically designed for spouses of military members.
Amazon and Sykes are two other companies that are looking for remote workers. You can do a variety of jobs, including data entry, customer service, and travel planning.
Special Resources for Military Spouses
If you want insider's tips on finding military spouse preference jobs, there are a few resources that you can use. One of them is Military Spouse Connection jobs. This job board is directed specifically at military spouses.

There are also many other resources for military spouses that can help you do everything from polishing up your resume and improving your interviewing skills to finding the job that best suits your skills.
Some of these include Spouse Education and Career Opportunities, National Military Family Association, The MilSpo Project, Military Officers Association of America, Military Spouse Advocacy Network, and several other organizations that are specifically designed to help military spouses move forward with their careers and navigate the uncertain waters of finding a job that will move with them if their spouses are reassigned to a different base.

Whether you're looking for remote jobs for military spouses or a job that's on the base where your spouse is stationed, there's a wide variety of resources available, and you can find something even if your skills are narrow and specific.
If you're looking at jobs, make sure that you understand the requirements of the position and what will happen if your spouse receives a transfer.
Read Our Guide: Best Government Jobs

Linda R. Bedford

Linda is a Professional Resume Writer and Military to Civilian Transition Specialist. Her expertise range across a large spectrum of industries. She loves coaching with people and helps job-seekers in transitioning to their next and best chapter.