Last Updated on 11/09/2021
Taking into account all pros and cons of being a military wife,living with a serviceman on active duty is far cry from being a bed of roses. An often demanding schedule and reassignments that include frequent and unexpected moves can ruin many family plans and career paths. Building careers for military spouses combined with a prominent need for childcare and constant moving seems too challenging.
There are quite a few jobs that offer the freedom and flexibility matching the lifestyle of a military family. Sometimes sustained and unproductive surfing jobsearch websites is exhausting and might feel like a job itself. We've compiled the best examples of flexible careers for military spouses, companies that are eagerly hiring military spouses, and resources that prove useful for those who want to be a part of the workforce.
Read Our Guide: Best Paying Military Jobs
16 Jobs for Military Spouses
We've compiled the smartest careers for military wives that are portable and can be available in all unexpected conditions of unpredictable day-to-day military life. Here is the list of 16 army spouse jobs along with the average wage stated according to Indeed.com statistics as of November 2021 that will survive your permanent change of station or PCS better than some of your household goods.
4 Jobs for Military Wives on Base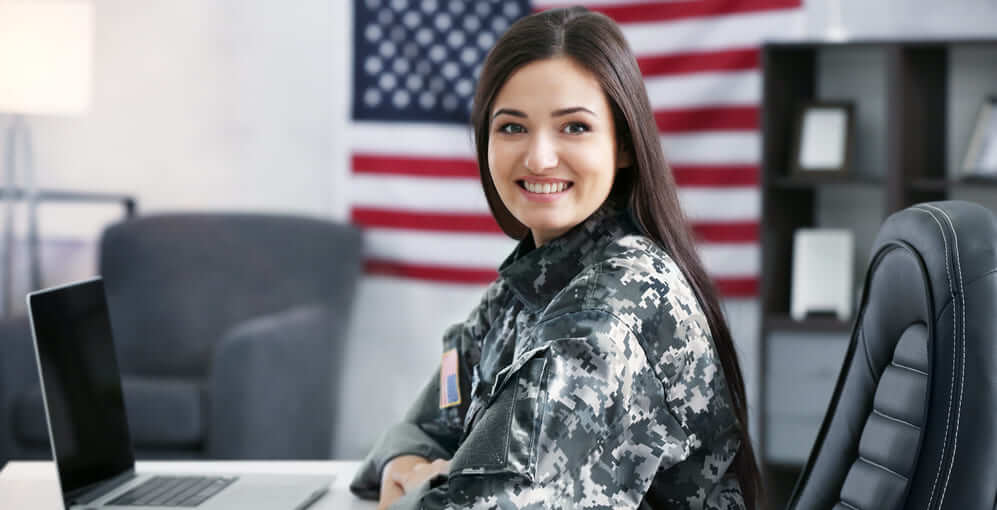 It's wrong to think that you can't get a job on a military base unless you join the military. If you visit the installation website or the military branch where your spouse is enlisted, you can find plenty of opportunities to choose from according to interests and skills. Consider all of your options, including civil service employment, on-installation employment, defense contract work, and off-installation employment.
Filling out the military spouse preference form will significantly increase your chances of getting the job.
Visiting Nurse at Navy-Marine Corps Relief Society

Average US Salary: $121,451 per year + $7,750 overtime.

Requirements: an active RN license, current BLS, valid driver's license, good driving record, and reliable transportation.

Navy-Marine Corps Relief Society (NMCRS) provides support for active-duty and retired Navy and Marine Corps personnel and their families. Nurses from NMCRS teach health information and provide resource information to Navy and Marine Corps family members, perform nursing assessments, and communicate with patients in a home setting.

Experience in maternal/newborn, medical background, and working knowledge of military life will be beneficial to land the job. Navy wives can gain prior experience as nurses through volunteering and turn it into a paid opportunity to work at their base as full-time and part-time staff members.

Fitness Instructor at the Local Gym

Average US Salary: $50,436 per year.

Requirements: 2-3 years of personal/group training experience, BA/BS preferably in a fitness-related field, Child & Adult AED/CPR certified.

As local gyms and recreation centers are in constant need of fitness instructors, leading and teaching group fitness classes can be a good option to earn extra money and the opportunity to make a new but lasting career for those who prefer staying active and fit. Such benefits as being busy just with several training sessions a week, getting a free gym membership with a flexible schedule, and making new friends place training practice alongside the most pleasant jobs for military wives.

Laws do not currently require trainers to be certified, so you can do personal training without certification. Your task is to be able to set the right fitness goals and motivate others to achieve them. You can design special programs or add Pilates, yoga, Les Mills courses, spinning, Crossfit for people of all ages and skill levels.

Social Worker for Veterans and Military Families

Average US Salary: $56,545 per year.

Requirements: Bachelor's degree in social work (Master's degree is required for clinical positions with the Army, Navy, and Air Force), clinical licensure/state certification, knowledge of medical and mental health diagnoses, disabilities, and treatment procedures.

A new credential from The National Association of Social Workers opens new horizons for those who search for military spouse jobs on base. The social workers provide comprehensive psychosocial and case management services and care to veterans placed in community residential care settings. assess and monitor the psychiatric condition and behavior of veterans in community residential care homes through regular home visits.

You know that veterans in the Community Residential Care Program typically have histories of serious mental illness, complicated by some other illnesses. It won't be easy to cope with crisis intervention and find the right mental health therapy for clinical conditions, such as post-traumatic stress disorder (PTSD), anxiety, depression, and drug and alcohol addiction. But your personal experience gained as a military wife will give you a leg up in this career.

Credit Card Specialist

Average US Salary: $58,314 per year.

Requirements: High School diploma required, college degree related to Business, Economics, etc. may be preferred but not required, experience in consumer lending & banking operations is desired.

Whether your niche is finance, military banks and credit unions like USAA or PenFed provide you with employment opportunities on an ongoing basis. They work across the country, have international branches, and are eager to hire military spouses, offering stability and flexibility military wives need to support their families.

Specific duties include reviewing fraud alerts, verifying vendor completeness and compliance of billing disputes and fraud cases, identifying all opportunities and risks, assisting customers, and maintaining their personal and business accounts.
Read Our Guide: Most Dangerous Jobs in the Military
4 Work from Home Jobs for Military Spouses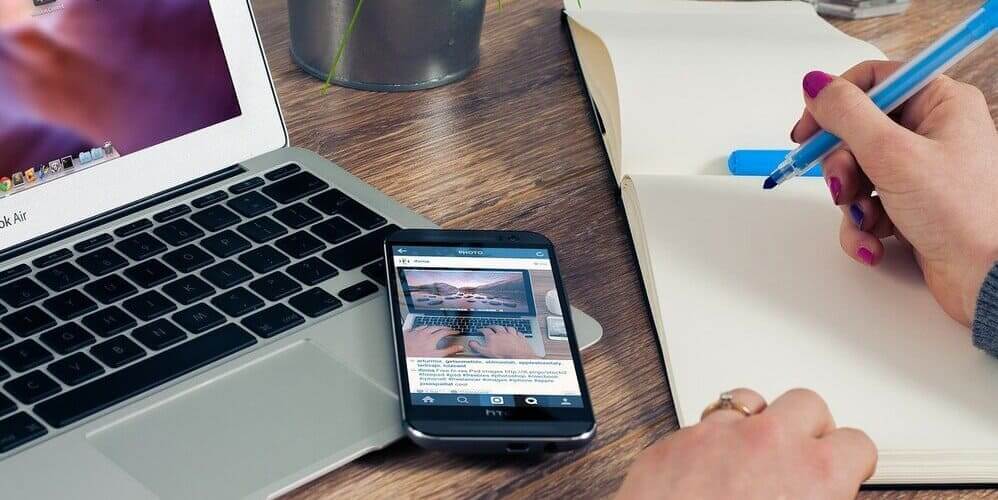 Getting the PCS order does not always mean quitting the dream job and an unexpected career gap. The gig economy, along with special programs of large companies, such as Amazon, Humana, or Williams-Sonoma, has made it possible to choose from a wide range of remote jobs for military spouses.
Read Our Guide: Government Entry Level Jobs
Whether you are working as an employee or as an independent contractor for a company, any office work allows you to save a flexible schedule and continue building a career without losing the source of income and getting additional stress. It is a great way to say no to the tiresome necessity to start all over again with a new job search in a city or town you are to relocate to.
Virtual Customer Service Associate

Average US Salary: $48,353 per year + $2,000 cash bonus + $6,725 commission.

Requirements: two years of college or Senior High Graduate, clear communication skills, a dedicated workspace, LAN capable Internet device (modem/router) with a stable connection.

Ecommerce, retail, service, and software companies are in constant need of customer service representatives to rely on. As an army wife you may become tired of loneliness while the combatant is away, so talking to people and being there for help and questions in their day-to-day lives could be one of the perfect jobs for military spouses at home.

Virtual Customer Service Associate is on the front line for client interactions, providing support for the products, services, and company policies. If you are good at problem-solving your skills will be handy to turn unpleasant moments of frustration or confusion in online chats and email requests into repeat buyers armed with positive google reviews.

Tutor

Average US Salary: $54,174 per year.

Requirements: Bachelor's degree, teaching certification may be preferred but not always required.

If teaching is your true passion and you have expertise in specific subjects, you are good and patient with kids, there will be no end to the job opportunities that can be found online. High-quality educational level has become more desired since children and teens started to learn in virtual classroom settings. Kids have less one-on-one time with their teachers and need extra support and guidance.

Many companies are committed to hiring military spouses as tutors who can choose their schedules and work remotely. Tutor.com, Tutors.com, and TutorMe offer a wide range of jobs for military spouses at home in all sorts and specific areas of subjects. You can teach college courses or be a virtual tutor for kids of all ages, from elementary school to college, and do everything in between via Skype, Zoom, or Google Meets.

Recruiter

Average US Salary: $49,952 per year.

Requirements: 2-5 years of recruiting experience, knowledge of current employment standards.

A talent pool dictates the company's success and failures, and businesses have never paid so much attention to hiring as they do today. If your communication and analytical skills are much higher than average, you can try working as a recruiter. Your responsibilities may include assisting companies in promoting, attracting, and retaining top talent, seeking out potential hires, interviewing potential job candidates, and coaching.

There are tendencies to hire specialized recruiters, and you can be a good fit to help veterans or retired military members or their spouses find good jobs of their own. As a military spouse, you know better than anyone where to find candidates in the industry. The skillset, knowledge of applicable legislation, and experience will be helpful to properly source and quantify this type of talent even from home.

Sales Assistant

Average US Salary: $47,699 per year + $6,000 commission.

Requirements: High school diploma or GED, sometimes Bachelor's degree is required, Series 6/7/63/65, computer literacy, administrative experience, customer service skills.

The category of jobs in the sales industry was rarely remote until recently. Availability of technology, digital landscape of sales, and networking has made it easy to work and interact with others from anywhere. Major companies are hiring remote marketing staff even in these difficult times.

Today, sales recruitment agencies are looking for candidates with specific field experience — they're not looking for a jack-of-all-trades. Your task is to choose your niche, and be able to explain everything about the product or service to a customer via a phone call. Communication and initiative will help you to negotiate and secure sales.

4 Government Jobs for Military Spouses

Employment with the federal government can be a great flexible and portable option for you. As a spouse, you are eligible for the Priority Placement Program, when applying for Department of Defense jobs at federal agencies or non-competitive hiring processes on USAJOBS applying online. Major government jobs will require a verification process.

To get a preference to enter the keyword in the search field on USAJOBs, for example, "Secretary". In the Top fields, find the Armed forces and choose the job announcements available for military spouses with a green round icon.

There are special hiring authorities to offer a good choice of in-demand online jobs for military spouses and family members in fields like budget and finance, cyberspace, the medical field, engineering, finance, and HR. You can apply for local civilian jobs or civil service careers overseas, choosing between temporary positions that don't exceed 1 year or term positions with employment that lasts 1-4 years.

Read Our Guide: Best Government Jobs

Management Analyst (GS-0343)

Average US Salary: $82,585 per year.

Requirements: Bachelor's or Master's degree in business administration, 1 year of specialized experience, knowledge of business process modeling, data collection and visualization, operation research.

The analyst is the role best suited for frequent relocation via PCS. Government and Public Administration provides spouses with a stable job, flexible scheduling, and the opportunity to work for an organization that supports military service as employees.

Though Management Analyst duties may vary from project to project, they will include the evaluation of the effectiveness of government programs and operations or the productivity and improving the efficiency of the management of Federal agencies, or both. Your task is to gather and organize information about the problem to be solved or the procedure to be improved.

Personnel Research Psychologist (0180)

Average US Salary: $95,181 per year.

Requirements: Licenced psychologist credentials, LMHC, EMDR Certification, PTSD Care, research experience, psychotherapy, mental health counseling.

Not only the Secret Service, but many other state Departments and Offices related to civil affairs need professional psychologists on deck. The role of psychologists may also be vital for HR aspects of selection, promotion, career development, and organizational effectiveness to support the establishment and maintenance of a quality workforce.

Practicing psychologists work in several different fields, studying behavior and the mind to solve problems, treat conditions and help individuals cope with life issues. The duties may include a variety of services from conducting psychological research and the administration of diagnostic tests to implementation and maintenance of effective competency-based assessments.

Secretary Office Automation Job (0318)

Average US Salary: $26,684 per year.

Requirements: A high school diploma, 1 year of specialized experience equivalent to FV-D, FG/GS-3-6 in the Federal Service, word processing, computer skills, systems thinking.

Some federal jobs require licenses in each state or special certification, but for secretaries or assistants, that isn't the case. If you are a qualified typist and possess a broad understanding of organizational activities you can apply for federal secretary openings and land the job.

Basic tasks in a federal office won't differ much from a business environment. Day-to-day operations include virtual assistance with scheduling appointments for a supervisor, receiving and distributing calls and mail, making travel arrangements, arranging online meetings and conferences.

Law Clerk (GS-0904-11)

Average US Salary: $54,601 per year.

Requirements: High School Diploma or GED, associated degree, a strong academic law school record, relevant course study, strong oral and written communication skills.

Recent law-school graduates who have completed a one or two-year clerkship or students pursuing their law degree will be a perfect fit for a law clerk role. The fact that departments offer alternative work schedules, staggered work hours, or telework for many white-collar positions, makes the vacancy attractive for military wives.

As a Law Clerk, typical work assignments in the General Counsel Headquarters may include drafting district court, appellate briefs, memorandum recommending whether to issue a complaint in complex cases, various motions, and other pleadings. Clerk assists attorneys with investigating, performing in-depth legal research to uncover applicable Court and Board decisions, and preparing for trials.

Being an attorney is considered one of the hardest professions to be in as a military spouse because every new state you move to requires you to take a new state BAR exam.

4 Freelance Jobs for Military Spouses

Freelance is a great way to start an online career with good earning potential from scratch and to develop your career from where you are now or will be stationed next. The digital landscape allows military spouses to use the skill set they have or train into a new one and market themselves and their abilities as self-employed professional freelancers.

The best jobs for military wives are connected with making products for information technology, mobile or software development, design and multimedia, engineering and architecture, writing and translation, finance and legal niches. The websites, such as Freelancer and UpWork, designed to connect customers and freelancers help to build an independent income.

Document the results you've gotten for clients, feature the testimonials on your site, and display promotional materials to demonstrate your transparency and to establish credibility. Successful relationships with clients propel your career forward.

Read Our Guide: How to Get a Federal Job With no Experience

Technical Writer

Average US Salary: $57,710 per year + $2,000 cash bonus.

Requirements:relevant technical experience or training in the specific field, exceptional technical writing skills, precise communication, attention to detail.

A technical writer creates and communicates technical content to a non-technical audience in a way they can understand. Depending on the industry, technical writers may construct different kinds of documentation, including manuals, user guides, reports, briefs, white papers, and press releases.

Major tech companies need technical writers to detail complex processes and offer remote contract positions with generous perks. If you've got a good grasp of technology, curiosity about how things work, and a good eye for proper grammar and formatting, this is a great job that remains in demand for years.

Programmer

Average US Salary: $56,100 per year + $1,750 cash bonus.

Requirements: Bachelor's or an associate's degree, deep knowledge of top programming languages and to run media codes on different operating systems.

Programming means flexible working hours and a location-independent job with a great work-life balance for army wives. The key to a successful career is discipline, time management, and regular self-evaluation, as well as creative thinking, and collaboration with a team. To produce a quality portfolio and be able to solve very specific tasks within different environments you should invest much time in your learning and have a continuous strive to improve.

If you are starting in the IT field, pay attention to programs that offer training in high-demand Java, JavaScript, J2EE, CSS, PHP, and MySQL. Whether you choose a specialization of a web or mobile app developer, a software freelance programmer, or a data scientist, you can always find enough freelance projects to generate a steady stream of income.

Graphic Designer

Average US Salary: $50,762 per year.

Requirements: creative thinking, software proficiency; an associate's degree, bachelor's degree, or accredited certificate in graphic design may be desired, but no formal training is required.

Dexterity with the layers, visual effects and fonts can turn your passion for computer-generated art into compelling graphic designs and a paycheck. Continual learning with a few courses on Udemy about graphic design principles and methods for creating better commercial artwork might provide you with advanced techniques and increased demand.

Unlike other professional fields, customers never care whether you own a degree in art or design; your talent in demonstrating fresh ideas and concepts is the only thing they care about. You can build a successful portable career with such business clients as advertising firms, branding specialists, design consultancies and studios, PR agencies, publishing and software companies.

Translator/Interpreter

Average US Salary: $45,508 per year.

Requirements: practical experience, cultural awareness, a bachelor's degree in the desired language; an ATA certification is welcomed.

If you have a command of one or more foreign languages, the scope of freelance professions and employment opportunities will be large. You might dip your toes into copywriting, revising, editing, localizing, or work as a terminologist, interpreter, or transcreator. With expertise in some industries, you can specialize in translating a certain topic within the fields of technology, medicine, law, finance, or literature.

It's common for individual translators to acquire experience both in-house and as a freelancer throughout their career, sometimes combining the several opportunities that arise. Freelancers can find many translation projects within Upwork, Freelancer, PeoplePerHour websites. Volunteering for hospitals, international sporting events, and the Red Cross will be helpful to obtain fluency and experience.

50 Reliable Companies that Hire Military Spouses

Hiring 100k Military Spouses Initiative, DoD's Military Spouse Employment Partnership (MSEP), and Military Spouse Friendly Employer programs integrate nearly a thousand companies committed to recruiting and hiring military spouses.

Read Our Guide: Military Resume Writing Services

The 50 companies below are a great place to find remote jobs within the diverse fields of industries, including insurance, retail, finance, health care and more, that can easily mesh with your crazy military lifestyle:

Financial Services & Banking

Bank of America;
JP Morgan Chase & Co.;
Capital One Financial Corporation;
Citi;
First Command Financial Services Inc.

Business Services

AccountingDepartment.com, LLC;
Cintas;
Deloitte;
Navient Solutions LLC;
USAA.

Insurance

Combined Insurance, a Chubb Company;
MetLife Inc.;
Progressive Insurance;
Travelers;
Prudential.

Information Technology

Apex Systems;
CISCO;
Columbus Technology Solutions, Inc.;
Hewlett Packard Enterprise;
TEKsystems.

Telecommunications, Publishing & Broadcasting

AT&T;
Comcast NBC Universal;
Disney;
FOX Corporation;
Verizon.

Retail Consumer Goods

7-Eleven, Inc.;
Amazon;
Army and Air Force Exchange Service;
The Home Depot;
Walmart.

Hospitality

Enterprise Holdings;
Hilton;
Interstate Hotels & Resorts;
Motel 6 / Studio 6;
Wyndham Hotels & Resorts.

Charitable & Human Services

Aira;
Adecco;
BeneLynk;
United States Postal Service;
Zeiders Enterprises Inc.

Health & Pharmaceutical Services

Humana, Inc.;
NorthCrest Medical Center;
Hospital Corporation of America;
Merck & Co., Inc.;
UnitedHealth Group.

Defence

Amentum;
CACI International Inc.;
G4S Secure Solutions (USA) Inc.;
General Dynamics Mission Systems;
Vectrus.

Top 40 Special Employment Resources for Military Spouses

If you want insider tips on finding military spouse preference jobs, you may start with the Military Spouse Connection job board. To get assistance with the career opportunities, career coaching, acing resume, professional training programs, or job placement you can check out any of resources below:

In a Nutshell

Is working really necessary for army wives? The decision to become a housewife to salvage a marriage often means taking individual ambitions off the table. In terms of personal fulfillment, such forced necessity is a brave but meaningless try. Sacrificed interests, unsatisfied aspirations, and unachieved professional goals always lead to frustration. The outbreak that puts your alliance at risk is just a matter of time.

The way out is staying busy and doing what you like. In the past, it has been tough for military spouses to establish their careers due to unemployment and underemployment problems. Today things have changed and the rapid transformation of many jobs to work from home or remote roles leave minimum wage jobs that did not require a lot of experience in the past.

All you have to do to build a successful career is to stay open to new opportunities, choose your path, and find among the thousands of military wife jobs the flexibility you appreciate in your dream one. Whatever your new location and unique challenges of deployment are, being a part of the workforce guarantees development, self-worth, additional income, personal networks, and meaningful friendships with coworkers!

Linda R. Bedford

Linda is a Professional Resume Writer and Military to Civilian Transition Specialist. Her expertise range across a large spectrum of industries. She loves coaching with people and helps job-seekers in transitioning to their next and best chapter.