Last Updated on 03/29/2023
No matter how articulate we may be, original, exceptional, and convincing resume writing is an acquired skill. It's not easy to find the balance between exposing your strengths and hiding career gaps.
So if you want to present your qualifications and expertise in the best possible light, play safe, and rely on professionals, choose the best resume writing service.
The best resume writing services ensure your document retains all the elements needed to benefit the job search and get that interview!
Your resume is a marketing document that sells you. Highlight a piece of relevant information for the position but leave a reason for recruiters to go deeper into your job history.
You Want to Stand Out
Hundreds of resumes — potentially thousands — land on a hiring manager's desk for any given position. This is because we're leaving in an IoT ecosystem. We're operating in a world where people on the other end of the world can not only access the same job sites as you but if the match fits, they can get the position.
Your resume can't simply provide information, it has to have a voice and aesthetic that convinces managers you should at least be in their top 10 (you still have to ace that interview.) When you use top resume writing services, you invest in yourself and improve your chances of getting the interview.
Are resume writing services worth it?
Absolutely. The best affordable resume writing services use skill and strategy based on training and experience. They incorporate elements that put your resume on the map.
In today's fast tech world, it's imperative to accelerate verifiable credentials in the most effective way. It can be the difference between waiting to hear from a hiring manager and hearing from several.
Top Resume Writing Services Reviews
Connecting with a professional association of resume writers and career coaches committed to advancing your career is one of the smartest employment opportunity moves you'll make. To help get you started, here are the best online resume professional writers reviews:
1.

Find My Profession

FMP writers have industry specialties that cross 80 career types. This top-rated resume writing service also offers unique career coaching designed to boost job search confidence.
Key Features
Turnaround: 3-5 business days
ATS compliance: Yes
Revisions: Unlimited, 1 week
Cost: $395-$1395
2.

Professional Resume Services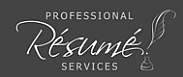 The company's multi-certified, award-winning writers design military resumes and cover letters for clients seeking jobs ranging from $150K to $1M, from mid-level to c-level executives.
Key Features
Turnaround: 7-14 days
ATS compliance: Yes
Revisions: 2 rounds
Cost: $795-$1595
Executive Resume Package may vary from $2695 to $4295
3.

ResumeZest

Rezumezest is a newbie on our list of professional resume writing services reviews. But the company already got noticed on Trustpilot with a 100% excellent rating. Several customers consider Rezumezest is a trustworthy service for an affordable price.
Key Features
Turnaround: 3-5 business days
ATS compliance: Yes
Revisions: Unlimited, 1 week
Cost: $279-$479
4.

TopResume

TopResume is a firm company with over 9,000 reviews on Trustpilot and several years in the resume writing industry. Free resume review is the main feature, which attracts applicants.
Key Features
Turnaround: 7 business days
ATS compliance: Yes
Revisions: 2 rounds
Cost: $149-$349
5.

JobStars

JobStars is a resume writing service for entry through executive-level professionals. The company was founded in 2011 by a Certified Professional Resume Writer and Career Coach – Doug Levin.
Key Features
Turnaround: 5 business days
ATS compliance: Yes
Revisions: Unlimited, 30 days
Cost: $495-$1650
6.

TopStack Resume

TopStack Resume provides professional resume writing for all industries and experience levels. Also, the company donates 5% of its income to help military families.
Key Features
Turnaround: 1-2 weeks
ATS compliance: Yes
Revisions: Not indicated
Cost: $139-$649
7.

Careers Booster

Careers Booster offers discount packages per each professional level with guarantees to craft eye-catchable resumes. Fast ordering process, phone consultation with a recruiter, and full refund guarantee make this resume writing service worth your attention.
Key Features
Turnaround: 5 business days
ATS compliance: Yes
Revisions: Unlimited
Cost: $155-$215
8.

ResumeSpice

ResumeSpice is a creation of recruiters. ResumeSpace uses actual experiences in human resources, management, recruiting, and hiring to evaluate and guide candidates.
Key Features
Turnaround: 2-5 business days
ATS compliance: Yes
Revisions: 2 rounds
Cost: $479-$699
9.

Resumes Planet

Hire Resumes Planet to work with a nationally certified resume writer and get a guarantee you'll generate interviews within 30 days. The company ensures to write a unique job history from scratch to get your dream job.
Key Features
Turnaround: 5 business days
ATS compliance: Yes
Revisions: Unlimited
Cost: $129-$249
10.

Zip Job

Zip Job is an expert in composing legal resumes from a scratch. A perfect choice for the candidates with no experience who just started the career as a lawyer.
Key Features
100% original resumes
ATS-optimization
Turnaround: 2 business days!
Personal support from a writer
Price: $139-$299
Why You Should Consider Professional Resume Writers
Look for a Certified Professional Resume Writer (CPRW). Keep in mind this is a field that's not regulated and not being CPRW doesn't mean the service is below par. But it helps. There's also master resume writer (MRW), certified expert resume writer (CERW), and nationally certified resume writer (NCRW)
After finding a few writing services, start with online reviews. Every review and testimonial will help. Give the company's website a once over. It should look professional. Packages, resume writing services prices, the process, and samples should be readily available.
Good resume writers use ATS, a software that maximizes keywords and phrases. Your next move is connecting with a writer. The best writer is a good communicator.
Lastly, get your guarantee they'll provide the resume you need.
What's at the top of the webpage or on the front half of the folded newspaper is considered the "fold." The information the employer needs to know immediately! For a resume, that means best accomplishments and experiences at the top third of your resume.
Resume Writing Services Cost
How much does a resume writer cost is dependent on what you need and the quality and level of service you seek. In our research, we found certified resume writing services for as little as $135 and ones that ran over $1,000. The median for a good quality service is $370.

Some advise anything under $100 will not produce the quality resume you need. Some of the less expensive services might outsource your resume to a uncertified writer. As for paying up to four figures, we think that's unnecessary. A quality resume at $400 won't have less impact than one you paid a $1,000 for.
Nevertheless, before choosing any of the resume writing services, check out some of the latest professional resume writing service reviews on Trustpilot and Sitejabber.

You can make sure not only of the quality of provided services, turnaround time and customer support service, but also find a writer who is sophisticated in a specific career field.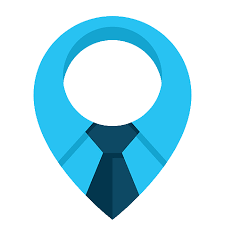 I worked with Sharla over a 3 week period to update both my resume and LinkedIn profile, along with a new cover letter. Sharla's professionalism and expertise are both top notch. Her suggestions and her ability to take our conversations and convert everything to refreshed version of key pieces in my job search is worth the financial and time investment for me. I have already received a number of compliments on my profile, which is only 2 days removed from the final profile being visible on LinkedIn. I will strongly recommend Find My Profession to my peers, as well as Sharla for them to work with on these elements for their job search.
Jeff Chidicimo
"Sharla Taylor is an outstanding resource…"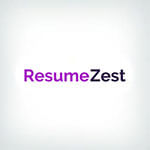 I had researched and decided on using ResumeZest to rewrite my resume for a Medical Device position at the end of last year. My plan was to casually send them my resume at the end of January, but when I learned about a position with my target company suddenly open I quickly contact them. I paid for a Rush job on Monday evening, was assigned a phenomenal writer by Wednesday morning and was approving the final draft on Wednesday night. My writer, Victoria Andrew was superior. I couldn't have found a more skilled and empathetic listener. If I were a hiring manager I would have offered her a job! She was kind, receptive, focused and hard working. She delivered and she did it with a smile. I would recommend this service to everyone!
Tiffany
"Worth every penny…"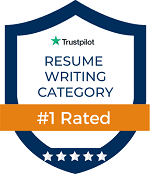 Resume Spice was awesome to work with. They were responsive to my needs for a targeted resume and the resume writer Kathy Nailed it. What impressed me is she listen to my needs and she understood exactly how to formulate my resume with my extensive background. Kathy was able to put into words all my experience without over doing it. She was very professional and genuinely wanted me to succeed. I would recommend Resume Spice to all my friends and associates.
Kenneth
"Resume Spice was awesome to work with"
Criteria for Your Resume
Your first impression has to be the skillful summarizing of your accomplishments on a single page. Too many of us, foregoing the resume writers near me, slap together a WORD document.
It consists of education, a list of positions, skills, and employment history. Generic resumes turn employers off. And what hurts your chances are turning in a resume that unintentionally presents you in the wrong ways.
If you truly want to impress hiring managers, your resume will only sparkle if it's on point. It has to free of not just spelling and grammar errors, it has to exclude elements that you may not even know leaves a negative impact.
Here is a list of do's and don'ts no wants to see on a document that allegedly promotes your best.
Do's:
Highlight relevant experiences
Find fresh ways for framing accomplishments
Optimize for ATS
Tell the truth
Keep a master resume
Use strong verbs
Make sure titles and companies stand out
Keep it to one page
Include soft skills
Don'ts:
Use a word document
Use an objective statement
Use more than two fonts
Include anything confidential
Use clichés or jargon
Use negative phrases
Steal job post wording
Use more than two lines per bullet
Include "References Upon Request"
Conclusion: What is the Best Resume Writing Service
For the best resume writing service, you want a team of customer service professionals and writers dedicated to turning you into the candidate for any position you're looking at. You want cleanly written, formatted and edited documentation that impresses.
You can write your resume and send it off to prospective employers. But you could instead send it off to certified resume writing services and let them turn it into a high-quality resume. That means tailoring it to match what recruiters want to see.
We cannot stress enough the importance of a resume. It's the medium for advertising yourself to the job market. And it's not a stagnant document.
Your resume should evolve as you improve and modify yourself. A prospective employer can't know only what you've done, they have to read into what you're capable of. On average, most candidates cannot write a resume of this quality.
From career coaching to updating LinkedIn profiles, valuable services are available. And you can do it with a reasonable budget.
Submitting professionally prepared materials is the only way to break down the wall between you and the interview. Find the best service and get closer to being hired.

Daniella Henderson

Daniella knows all ins and outs of the federal hiring process. She is excellent at job hunting strategies, starting from federal resume writing to the final stage of interview conduction.