Last Updated on 03/29/2023
When you starting a transition from a military career to a civilian one, it may seem that you have limited options, but it doesn't have to be so hard. Global companies are looking for candidates who are loyal, hardworking, resilient, adaptable, they are looking for you.
As a veteran, you might struggle to describe your work experience in a way that private-sector recruiters understand. Military.com reported that skills translation was the number one thing holding veterans back from new employment. The military acronyms and terminology that you've become familiar with often fail to connect with civilians.
Fortunately, a military to civilian resume service could allow you to overcome this difficulty. Browse this list of military transition resume writing services to begin comparing top service providers.
Make your first life-changing steps with the help of professionals.
Military to Civilian Resume Writing Services
The companies presented in a chart were selected due to several positive feedbacks from satisfied customers and good professional reputation, including guarantees, several free military resume revisions, a low rejection rate, on-time orders delivery, and excellent value for many.
Check out our military resume writing service reviews for the next companies:
Below, we will evaluate each of the resume writing services focusing on some of their key features.
1.

Find My Profession

Find My Profession offers first-class military resume writing services. Professional resume writers specialize in 85+ various industries and craft ATS-friendly resumes.
Key Features
Turnaround: 3-5 business days
ATS compliance: Yes
Revisions: Unlimited, 1 week
Cost: $695-$1095
2.

Professional Resume Services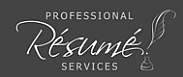 The company's multi-certified, award-winning writers design military resumes and cover letters for clients seeking jobs ranging from $150K to $1M, from mid-level to c-level executives.
Key Features
Turnaround: 7-14 days
ATS compliance: Yes
Revisions: 2 rounds
Cost: $795-$1595
Executive Resume Package may vary from $2695 to $4295
3.

TopResume

TopResume has been in business since 2014. The company has 1,200 certified writers who specialize in 65 career fields.
Key Features
Turnaround: 4-7 business days
ATS compliance: Yes
Revisions: 2 rounds, 1 week
Cost: $199
4.

Great Resumes Fast

Great Resumes Fast is an executive resume writing service to create standout resumes. No paperwork and questionnaires, 60-90 min strategy call will start a new chapter in your career.
Key Features
Turnaround: 3-5 business days
ATS compliance: Yes
Revisions: 2 rounds
Cost: $995-$2999
5.

ResumeZest

Rezumezest is a newbie on our list of military resume writing services reviews. But the company already got noticed on Trustpilot with a 100% excellent rating.
Key Features
Turnaround: 3-5 business days
ATS compliance: Yes
Revisions: Unlimited, 1 week
Cost: $279-$479
Cost of Resume Military Service
Prices for professional resume writing services for military veterans start at about $130. For officers seeking executive-level jobs, resume prices climb as high as $3000. A professionally written resume represents an investment. The cost, however, is a good value when it leads to years of ongoing employment.
You can expect to pay a premium when you need a resume fast. This could be appropriate if an open position is about to close applications. Otherwise, it's usually best not to rush things unnecessarily. A resume requires attention to detail, and you want one that sells your skills effectively.
The Military Skills Translator at Military.com lets you enter your branch of service and job title. It takes your MOS/AFC Rating and delivers pertinent job results.
Which Payment Methods are Supported by Military Resume Writing Services?
The major part of military resume writing services accepts MasterCard, Maestro card, Visa, American Express, Amex, Discover, and Wire Transfer.
How to Evaluate Military Resume Writers
Establish Direct Contact
Choose a writer specializing in military transitions. Give preference to a former military officer with the Master Military Resume Writer credential who knows how to translate military jargon into language that is attractive for the private sector. Make sure your resume professional is sophisticated in writing ATS-friendly resumes as well.
Search for Feedback
Military resume writers reviews will reveal clues about the writer's suitability for your goals. Look for feedback like "The writer understood my skills" or "The resume I got landed me a job."
During initial communications with potential writers, ask specific questions. You want to determine if a person has a good grasp of military terminology and job descriptions.
Good questions for vetting a military resume writer are:
Which branches of military service are you most familiar with?
Did you serve in the military?
How many resumes have you written for veterans?
What are your writing credentials?
Can you provide any references from satisfied customers?
Certification
Another credential that could help you identify the best professionals is a certification from the National Resume Writers Association. Credentials like these indicate that a writer is serious about resume writing and it's not just a side hustle.
The best choice for you might not necessarily be the best choice for everyone. A writer who excels at military skill translation for Marines might struggle with someone transitioning from the Navy.
The civilian industry where you're seeking work should influence your choice. Not all military resumes writers specialize in the same things. Look for someone who understands what recruiters in your desired field want to see in a job candidate.
Certified resume writers often develop specialties, such as engineering or finance. They've learned what job recruiters in certain industries are looking for. Most importantly, the best military to civilian resume writers know what words to use to capture the attention of hiring managers.
Before accepting a resume from a writing service, ask someone you trust to look at the draft. An outside opinion could help you know if you should ask for a revision.
Prepare to Work With a Military Resume Writer
Even when you outsource resume writing, you still need to fill questionnaires or provide your work history. An exception is Great Resumes Fast, which doesn't ask its clients to complete any worksheets but offers 60-90 minutes conversation to discuss the work experience. But as for the rest military resume writing services, be ready to provide the next data:
Last 10 years of NCOER/OERs/EPRs
Fully updated ERB or ORB
ATRRS, VMET Document
Training certificates and licenses
Academic level and degree (i.e., BA, BS, MBA, etc.), including GPA
Security clearance status
Your contact information ( address, phone number, and email address).
Request a Verification of Military Experience and Training from the Department of Defense Transition Assistance Program. This record provides a summary of your skills.
Resume Writing for Veterans
If you are transitioning from a military position to the civilian workforce, writing a resume and cover letter can be challenging. Fortunately, help is available from professionals who specialize in resume services for veterans and providing assistance that goes beyond veteran resume help.
The Veteran's Administration is an excellent resource for veterans and their spouses. It provides training and resources to help you find employment after your military career is complete. The Veterans Employment Center connects veterans to local career fairs, places to find internships, and access to personalized career counseling.
Ready to Build Your Own Business?
If you are a veteran who is thinking about starting your own business, the Small Business Administration (SBA) Office of Veteran's Business Development (OVBD) helps veterans and their family members begin the journey to business ownership. Veteran-owned businesses can receive assistance by connecting you with supply chains, special funding, and access to capital. You can access these resources through special centers across the nation.

This is an excellent way to get what you need to get your business up and running at a low cost. The SBA also provides federal resume writing for veterans and contractors who need to learn to navigate the system and present their company as the most qualified for the position.
How to Choose Military Resume Writing Service?​
We hope, now you have a clear idea of how to determine professional military resume writer. Let's see what to take into consideration while choosing the best military to civilian resume writing service.
Qualities to Look For:
Website design and content: guarantees, turnaround time, working process and contact information.
Testimonials: make sure the person is real, just browse name and surname, occupation in Google or on LinkedIn.
Direct contact with a writer is a must. Even if you've got a first-class writer, make a double check if you're both looking at the same direction of your career transition.
Resume review is an essential part of the process. Make sure, you'll have the possibility to revise the document for further improvement.
Qualities to Avoid:
The lack of direct contact with a writer, unskillful communication during a chat with your writer. Writer's reluctance to get into details of your military transition.
No guarantees: on-time delivery guarantee, revisions guarantee, quality guarantee. Usually, military resume writing services provide 100% satisfaction guarantee or 60-day interview guarantee.
Fictional information or overstatement of your skills, years of experience and achievements, which can be easily revealed during a job interview.
Can I Find Military Resume Writers Near Me?
If you're in an area with a large military presence, like Fort Bragg or Fort Hood, local employment agencies could offer resume writing assistance. Do an internet search for resume writers for military transition along with the town where you live. The search could return results for resume writing services for veterans.
You might not even have to look off base. The majority of U.S. military installations have a transition assistance office. A convenient source of resume help might be closer than you think.
Finding someone locally might feel more comfortable. You'll have the chance to meet the writer in person. If you're not pleased with the services available locally, don't dismiss using an online company. Thousands of people employ these services with good results.
The nonprofit organization Hire Our Heroes could also connect you with transition resources. Veterans founded this nonprofit for the sole purpose of helping veterans transition to civilian employment. The group sponsors group training and networking events throughout the country. Volunteers at Hire Our Heroes can mentor you and aid in your job search.

With 12 years of successful military aviation experience managing and operating aircraft in world-wide operations, I had to take the next challenging step in my professional career. However, I've chosen the desired job, a transition from military to civilian was quite a complicated task for me. So ordering the military to civilian resume writing service gave me an excellent opportunity to highlight my strengths and achievements. I could present myself in the best possible way. Now it's already 2 years since I landed a position of Aviation Programs Director in Alabama.
Shon
Aviation Programs Director

Honorably retired from the U.S. Army as a Major, I started my preparation for transitioning from the military to the civilian sector. After searching military-to-civilian transition resume writing services, I had a list of requirements for a resume writer to display my value to employers. I received my first draft of a resume within 5 days and was very pleased with a professionally crafted resume, which made a tremendous impact on my career. I felt confident and applied for the position of a Pilot in Command in one of the leading aviation US companies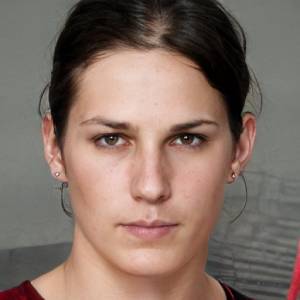 I heard about Great Resumes Fast through a friend who used this service. Jessica is a subject matter expert in resume writing military to civilian. She had several suggestions for remodeling the original version of the resume. Jessica's approach sets her uniquely apart from other veterans resume writing services who rarely make the effort to dig deep into customers' needs. I would highly recommend this service to all job seekers, especially to transitioning military members.
Check Out the Related Articles:

Daniella Henderson

Daniella knows all ins and outs of the federal hiring process. She is excellent at job hunting strategies, starting from federal resume writing to the final stage of interview conduction.