Last Updated on 03/29/2023
Federal agencies provide professional writers with stable and stimulating work. Landing a federal job, however, means that you need to navigate a bureaucratic process that requires a special type of resume. A simple list of federal jobs and dry descriptions of duties will be easily rejected, especially for competitive positions that require extensive technical knowledge and experience.
To put forward the best professionally written federal bio, you must show that you clearly meet the job criteria. Federal resume experts can help you accomplish this. They fine-tune CVs for job seekers to reflect the standards used by government hiring managers.
Many companies serve people who want to outsource resume writing. Some of the top-rated federal resume writing services cater specifically to people who apply for federal government jobs. A well-crafted bio might succeed at advancing your career if it appeals to busy potential employers or recruiters who must follow rigid criteria.
Survive Software Screening
In addition to standing out for human eyes, job candidates these days must contend with software screening systems also known as Applicant Tracking Systems (ATS). A resume writing service might overcome this hurdle by including appropriate keywords and eliminating mistakes that trigger automatic rejection.
An investment in a federal job resume writing service could translate into years of fulfilling employment. As you search for the best service for your purpose, look for certified federal CV writers who can give you a competitive edge. Their rates are in line with reasonable prices associated with the quality of the writing process. Here is a federal resume writing services review list:
1.

TopResume

TopResume has been in business since 2014. The company has 1,200 certified writers who specialize in 65 career fields.
Key Features
Turnaround: 4-7 business days
ATS compliance: Yes
Revisions: 2 rounds, 1 week
Cost: $199
2.

Find My Profession

FMP writers have industry specialties that cross 80 career types. This top-rated resume writing service also offers unique career coaching designed to boost job search confidence.
Key Features
Turnaround: 3-5 business days
ATS compliance: Yes
Revisions: Unlimited, 1 week
Cost: $695-$1095
3.

Professional Resume Services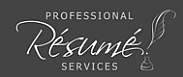 The company's multi-certified, award-winning writers design resumes and cover letters for clients seeking jobs ranging from $150K to $1M, from mid-level to c-level executives in nearly every field.
Key Features
Turnaround: Not indicated
ATS compliance: Yes
Revisions: 2 rounds
Cost: $795-$1595
Executive Resume Package may vary from $2695 to $4295
4.

ResumeZest

Rezumezest is a newbie on our list of professional resume writing services reviews. But the company already got noticed on Trustpilot with a 100% excellent rating.
Key Features
Turnaround: 3-5 business days
ATS compliance: Yes
Revisions: Unlimited, 1 week
Cost: $279-$479
5.

JobStars

JobStars is a resume writing service for entry through executive-level professionals. The company was founded in 2011 by a Certified Professional Resume Writer and Career Coach – Doug Levin.
Key Features
Turnaround: 5 business days
ATS compliance: Yes
Revisions: Unlimited, 30 days
Cost: $695-$1450
Always Hire a Certified Federal Resume Writers
To get the most from an investment in a custom resume, cover letter and LinkedIn profile, stick with resume writing specialists. General document and translation curriculum vitae services might offer professional career history writing, but they are not human resource experts. The best resume writing services for your profession will exhibit up-to-date knowledge of current hiring practices.
This is particularly relevant for federal resume writing for veterans, who need help to tailor their resumes to compete for certain positions. Professional federal resume services understand the veteran's preference and successfully integrate it into job history.
Narrow your search by:
Asking a colleague, job coach, or staffing agency for recommendations.
Looking for recommendations in online groups.
Focusing on companies that share sample resumes.
Selecting companies that cater to your career niche.
Is Employing a Resume Writing Service for a Federal Resume Really Necessary?
When you write your cv, you're thinking about it from your perspective. Federal bio writers flip the script and craft your information to meet the needs of hiring managers who must follow specific hiring guidelines. Professional federal resume writers will reverse engineer your qualifications and career goals to match highly detailed job description while remaining factual.
In fact, not tailoring your bio for each specific position is one of the most common reasons for not achieving any result after applying for dozens of federal job offers. It might easily cause you not even being rated as qualified for the position while you have been righteously confident about everything being done correctly on your part. If the applicant-tracking system does not recognize your application as corresponding to the keyword and format requirements, your chances of getting any response to recede to zero.
If you look up two different announcements with the same position title, you will notice that different words and phrases are used to describe the duties and requirements of the vacancy. Using the language of one specific announcement when writing your bio will work well only for the announcement in mind and might never get any response after being applied to other announcements albeit with the same title. Try thinking about this as speaking to a real person who, among numerous people shouting to them, is capable of noticing only those who answer their questions as accurately as possible.
Since so many details should be kept in mind when tailoring your bio for each specific vacancy, no wonder that so many experienced and qualified applicants cannot break through the very first evaluation stage. However, you can use this situation to your advantage and make sure that your resume has been refined to the extent of leaving all your less persistent competitors behind. Involving professional resume writing services in your endeavor could dramatically raise your efficacy level.
Do you want to build a winning resume in minutes? Impressive out-of-the-box resumes created by the most powerful and professional resume builder. Thousands of HR-approved resume templates. Real-time preview, pre-written bullet points and downloadable PDF and MS Word formats. Check out how you can improve your chances of getting hired!
Federal Resume Writing for USA JOBS
Very few applicants can go into depth about the federal hiring process and complete a compelling document. If you need professional assistance and an expert approach it's easier to hire a USA Jobs resume writer with a deeper knowledge of career goals, resume types, strategies, and excellent writing skills.
Here is the guide on how to cope with the USA Jobs resume writing process and to present the relevant and necessary information.
Peruse the job posting to clarify whether you are a good fit. Pay attention to its specifications and the vital requirements, outlined in the most meaningful sections:
Duties, Responsibilities, and Qualifications;
How to Apply for (with the assessment questionnaire preview);
How Candidates Are Evaluated.
Your proficiency level, as well as education and training, should strictly conform to those set out in the posting.
3 Important Things to Mention
The work for the federal government requires expertise. Candidates should lay out their assignments confirmed with dates and competence. Add details to show you meet all vital requirements and can get under consideration by the federal recruiters. Here's how:
Precise Listing Of Relevant Background.
Illustrate all related experiences from your previous workplaces at USA JOBS resume service as follows:
The dates of working periods in an MM-YYYY date format;
Amount of working hours per week;
Relevant duties and responsibilities with examples.
Demonstrating Volunteer Experience.
Mention not only paid activity but relevant volunteering experience, internship, and working for community organizations as well to showcase abilities to perform the job.
Displaying Your Work in Numbers.
Put a value of your duties in countable measurements. Use numbers, percentages, or money amounts to score under your achievements. Look up precise data and concrete terms at personal performance reviews, descriptions of your work, awards, or ask for recommendation letters. The best way to explicate the accomplishments is to include the following examples:
how much money you've saved/ earned/ managed;
how much time you've saved/ managed.
Expert Tips for Federal Resume Writing
Tailor the resume each time you apply for a federal government job. Be sure to highlight your accomplishments, excluding irrelevant details.
Use the exact terms from the job posting to let a hiring agency find the keywords and specific terms for the industry.
Make your document concise, clear, and easy to read and understand. Write in simple terms, keeping buzz words and acronyms out.
Use reverse chronological structure, bullets, and paragraphs.
Always check the correctness of your resume, and ask the experts to give feedback.
A reliable USA Jobs resume writing service can be the smartest investment in your career and a pass-ticket to successful federal employment.
Check multiple federal resume writing services reviews to select the most reputable service. Get a compelling and compliant federal resume for uploading at USA Jobs and find your fit in the Federal Government!
How to Choose the Best Federal Resume Writing Service?
A good tactic when evaluating any service provider is to send an email to customer support before buying anything. Judge the company by the promptness of its reply and quality of answers.
Seek answers to these questions:
Do the writers understand my profession?
Is there a work guarantee?
How do I communicate with the writer?
What are the turnaround times?
Are the prices reasonable?
To make the choice of a professional resume writer easier for you, we've made a short list of the most essential characteristics to serve you as a signal of whether the writer is worth your attention or not.
Qualities to Look For:
Professionally looking website providing information on fees, processes, guarantees, etc. in a usable manner.
Reviews about a satisfactory experience, especially those including credible details and relatively recent dates.
Previous resume samples available for your assessment before ordering any of their writing services.
Appropriate resume certifications, for instance, Certified Professional Resume Writer (CPRW), Master Resume Writer (MRW), National Resume Writer's Association (NRWA), etc.
Qualities to Avoid:
Poor personal communication experience during the interview with the writer.
Cookie-cutter resumes not tailored to a specific industry, company, and position.
The tendency to exaggerate your qualifications, which might land you in a disadvantageous position during the government job interview.
No satisfaction guarantee to ensure the writer will continue working on your bio until you are 100% satisfied.
How Much Does a Federal Resume Writing Service Cost?
When addressing professional writing services providers, keep in mind that the average cost for federal resume writing services will vary depending on your desired position level. For instance, while ordering a professionally written GS 5/7 federal resume might cost around $400, the price for GS 15 federal government resume writing service can reach the $2800 mark.
This differentiation has a reason. The higher the position you are aiming at, the higher the requirements for the applicants are and the more scrupulous the assessment of the resumes is. In order to guarantee the best possible outcome, the professional writer working on your bio would need to deeply analyze both your work history and the vacancy details and then turn your bio into the most comprehensive answer to the hiring organization's request. For higher level positions, this means bigger time and effort expenses, as well as greater professional resume writing expertise required.
Which Payment Methods Do USAJOBS Resume Writing Service Accept?
For your convenience, the major resume writing services accept the following forms of payment Visa, MasterCard, American Express, Discover, PayPal, Maestro card and Wire Transfer.
Choosing a Professional Federal Resume Writer
You might be tempted to save money and hire cheap federal resume writers, but remember that you're making an investment that could translate into a higher income for many years. The federal resume writer's cost should reflect the length of federal work history, which can run as high as 10 pages and require extra labor beyond a regularly written career biography. Your writer will also understand the stringent formatting requirements for applying for federal government positions.
When screening a specific writer, ask about:
Trainings and certifications: Certified Expert Resume Writer (CPRW) and Master Resume Writer (MRW).
Strategies for your specific job application.
Membership in the National Resume Writers' Association.
Language expertise.
Data generation and interview preparation.
Credentials given by the reputable resume writers organizations are a clear sign that you are entrusting a consequential and costly task to a proven professional, not a self-promoting amateur.
Nonetheless, impressive credentials should not be a reason for an instant choice of a writing service. One of the hallmarks of professional federal resume writing services is providing you with a clear and insightful picture of the whole process you are about to be engaged in. When addressing best federal resume service, you might often be offered a free evaluation of your existing bio and a detailed explanation of the stages in crafting your federal resume, time expenditures, and satisfaction guarantee methods.
Finally, be very considerate when evaluating your potential federal resume writer in terms of their experience in the field related to the position you want to apply for. Even if the writer does not have past work experience in the industry of your interest, he or she, should at least demonstrate an extensive portfolio of previously written resumes relevant to your work history and desired position. Also, the writer you choose should have a perfect knowledge of all the technical peculiarities of the applicant-tracking system functioning and be able to accomplish a deep keyword optimization of your bio.

Now, this is what I call a professional resume writing service! After having tried a few writing services, which looked fine at the beginning but turned out to be a complete waste of money in the end, I thought I'd have to keep my fingers crossed and do everything myself (I'm not very good at writing CVs, honestly). The only reason I decided to give this service a try is a candid recommendation of my cousin whose federal job application has been successful thanks to your help. And I'm so happy about my choice now! Clear and prompt communication, amazing results, real value for money! Besides, I was amazed by how quickly I received the final document. It's a blessing I've found you!

This service has turned my resume into a real masterpiece. The most satisfying thing about it is that none of my skills and experiences were exaggerated or embellished. While keeping the resume perfectly in tune with reality, my writer has chosen each word in a way to demonstrate my qualifications in the most favorable light. This resume has not only helped me get three interview invitations by now. After seeing how I can present myself in a more professional and effective manner, I feel better prepared for the interviews as well.

I've always written all my resumes myself, however, I felt that applying for a federal government job required a more professional approach to writing my bio. I addressed this service asking for help with my usa jobs resume, which for some reason didn't look refined enough in my eyes. When I received an explanation about all the tiny details I've missed, I knew that indeed this was the time to make an investment into the future I desired. While polishing my usa jobs resume, writing service representative was very meticulous in his job, he took me along all the steps and made sure I was delighted. The document I got in the result is totally worth the money, I could have never written it that much professionally.
Remember: Your professional reputation is on the line and your resume is the most crucial document in your career. You have to spend money to make money.
Related Articles:

Linda R. Bedford

Linda is a Professional Resume Writer and Military to Civilian Transition Specialist. Her expertise range across a large spectrum of industries. She loves coaching with people and helps job-seekers in transitioning to their next and best chapter.