Last Updated on 12/12/2019
In addition to military and U.S. Postal Service positions, the United States federal government typically hires around 90,000 new employees each year. While these positions are often competitive and the government job search process can last six months to a year and a half, federal government jobs are highly sought after, especially due to extensive benefits packages that include insurance, healthcare, pensions, training and paid time off.
U.S. Federal Government Job Categories
There are 3 categories of federal government jobs in the United States:
Excepted Service: Excepted service positions typically involve authorized agencies outside of the executive level of government. These can include positions in intelligence agencies, the U.S. Postal Service, the Federal Bureau of Investigation (FBI), the National Science Foundation (NSF), the United States Secret Service, United States Congress and many security and defense agencies.
Senior Executive Service: Also known as SES positions, this is the smallest category of government jobs, at only 8,000 employees. This category of service is just below Presidential appointees, although up to 10% of SES positions can be filled by Presidential appointment. These positions often include managerial and executive director positions for government departments such as the Department of Agriculture, the Office of the Inspector General, the Consumer Product Safety Commission and the Office of the Secretary of Defense.
Competitive Service: This is the largest category of federal service and comprises the majority of the job announcements posted on USAJOBS. While excepted service and senior executive service positions are not often subject to the traditional federal government hiring procedures, hiring for competitive service roles is fairly standardized.
With all of the benefits of working for the U.S. federal government, as well as the sometimes-intense competition to land a position, many might wonder how to get a federal government job. While there are certainly some similarities between the federal and civilian job search process, there are also some key differences, including veteran's preference, occupational questionnaires and the construction of a four to six-page federal resume. The following steps will detail how to get a job with the federal government in the competitive service.
Choose a Position You're Qualified for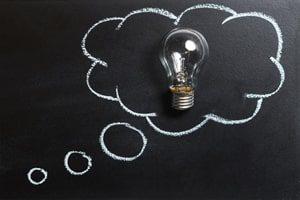 The first step to landing a U.S. government job is to identify which openings match your skills and experience.
Every person seeking employment in the competitive service must have an account on USAJOBS. This account allows prospective employees to set up and save automated job searches, upload resumes, build or create a new resume, apply to jobs and track the application status.

Creating an account on USAJOBS is the single most important step to take when considering how to get a federal job. Each day, thousands – and sometimes even 10,000 – job announcements are available on the website, with more announcements posted daily.
In USAJOBS, applicants can search for jobs by salary, location, keyword, agency, pay grade and more. It is essential to search for jobs within your own qualifications. While individuals seeking jobs within the civil sector are often encouraged to "aim high" and apply even if not all qualifications are met, prospective employees should not apply for a U.S. federal job position unless the required education, experience and skill qualifications are met.
For most jobs in the United States government, you must be a US citizen. In many cases, green card holders are not eligible for these positions.

Carefully Review the Job Announcement
Before starting your federal job application, it is essential to read the entire vacancy announcement, including the occupational questionnaire.
Who May Apply section will carefully detail exactly who is eligible to apply in terms of veteran status, individuals with

exper

ience working for the federal government and citizenship status.
Qualifications section will list

exper

ience, skill and education qualifications that must be met to be considered for the role. The wording used in these qualifications will later help applicants to tailor their

federal resume

and cover letter to increase the chances of landing a federal job.
Feel like your experience is weak? Choose entry level government jobs with no experience needed.
How to Apply for Federal Jobs
Follow these 6 steps while applying for federal jobs:
Create a USAJOBS account/profile
Review search results
Prepare your application in USAJOBS
Apply for jobs
Complete any agency required steps
Check out your application status on USAJOBS
Some job announcements may only be posted for three or four days, the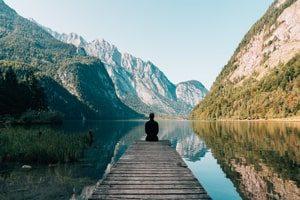 posting might receive dozens, or even hundreds, of applications. Competition for federal jobs is stiff so if there is a job you are fully qualified for, it is important to begin applying for federal jobs immediately.
How to Apply section on USAJOBS details the exact procedure that must be followed to apply for the role? It is important to read this section very carefully and be prepared to respond to each section completely and accurately.
Target your federal resume to the job announcement. If you want to make it past the initial brief review, your federal cover letter and resume must clearly match your qualifications to the ones listed in the announcement.
Once your resume and required documents are uploaded to USAJOBS, the system will then redirect you to the agency online application system. Here, you will complete agency-specific steps, such as providing personal information and additional documentation, answering eligibility questions and completing the occupational questionnaire.
After your application is submitted, you can then return to USAJOBS and check the Application section of your account to verify that your application was received. It might take several hours for the system to update, so if you don't see "received" in the application status field, check back in several hours.

Check Out Your Federal Application Status
After the job announcement closes, the review process begins. Each application will receive a designation in one of three categories:

• Qualified
• Highly qualified
• Best qualified

Those applications earning the "best qualified", and sometimes the "highly qualified", designations will have the application status changed to "referred". The remaining applications will have the status changed to "not referred". Referred status can take from 1 to 5 month. So it's better to call/email the hiring manager within a few weeks to clarify a USAJOBS application status.

There are a few reasons your application may not have advanced through the hiring process:
You may have been qualified for the position but someone in the preference category was equally qualified.
Your background may have indicated that you were not suited for the job.
If you were not referred this time, it does not mean that there will not be future opportunities for you. Keep checking for other opportunities that may be more appropriate to your work and life experiences.

You may consider working in government by going a different route. Some government agencies hire interns. An internship can help you to strengthen your current resume and offer you new experiences. These new experiences can be used to equip you for more government positions as well as private sector jobs.

There are local, state, and federal agencies that offer internship positions. USJOBS website has listings for internship opportunities. The website Internships.com lists opportunities by city and state. There are many other websites giving advice on how to apply for government job.

This seems like a lot of work and can be very frustrating, but the time you take to search for these opportunities is time well spent. When it feels overwhelming, try visualizing yourself in that perfect job.
Government Job Interview Process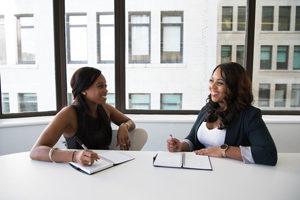 For those applicants that are referred, the hiring committee conducts another more thorough review. From here, some applicants will be contacted directly to schedule a panel, in-person, video or phone interview. Typically, only one round of interviews takes place although certain positions may require multiple rounds.
Unlike civilian positions, government job interview process are highly structured with all questions directly related to the specific job role. All candidates are asked the exact same questions following the same order. There is typically little to no room to deviate from these questions to expand on an answer, so interviewees must be certain that their answers genuinely and accurately reflect their qualifications and skills.
In general, most interviews, whether in-person or via the phone or video, last between half an hour to one hour. Once the interview process ends, candidates most likely to be offered the position will have references checked.
Demonstrate how you added value to your previous employers. Federal employers want to be confident that their employees will be efficient, profitable, complete projects under budget and in general add value to the team and company.
Why is it So Hard to Get a Federal Government Job?
Raymond Limon, Senior Executive Human Capital Director, said recruiting managers and human resources staff have the same targets, to hire the most talented people and fill the required positions. But these two groups of employees don't collaborate with each other.
"The HR person speaks in acronyms and worries about following the rules, for example," he said, while subject-matter experts are mostly concentrated on particular skills they need for a job.
Final Checks to Accept a Federal Job Offer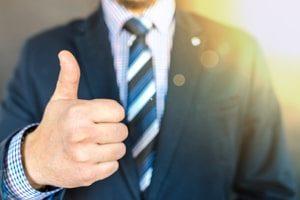 To be hired for any federal job, you must expect to have a background, criminal and credit investigations. If your position exposes you to sensitive information, you will most likely also be required to get a security clearance.

Obtaining a Security Clearance

Even if you have been offered and have accepted a federal agency position, you need to remember that the job offer is conditional. Final job offer is contingent on your passing all the necessary background investigations.

Different agencies will require various levels of background and security investigations. The different levels of security investigations are; confidential, secret and top secret. The level that you are required to pass will depend on your exposure to classified information.

Each level of security clearance is measured by how much damage a breach could inflict on national security.
Confidential Security is the lowest level and needs to be re-investigated every 15 years.
Secret Security addresses unauthorized divulgence that could lead to serious damage to our nation and needs to be re-investigated every 10 years.
Top Secret Security is designed to protect against exceptionally dangerous conditions for the country and needs to be re-investigated every 5 years.
Some of the agency listings may indicate what level of security clearance is required for the position. If not, you can contact the listing agent for security details. In addition to federal agencies, some companies with federal contracts may also require a security clearance.

Background checks take time, but you can help to move the process along by getting all your documentation together ahead of time. By visiting the Office of Personnel Management's website, you can get an idea of what type of information is going to be requested.
Conclusion
Landing a federal job is a complicated process, but achievable. The best way to get a government job: to choose positions you're qualified for. Use a federal-style resume, be persistent and don't give up! 
If you need more information read related articles: 
Resume Format for Government Job

Daniella Henderson

Daniella knows all ins and outs of the federal hiring process. She is excellent at job hunting strategies, starting from federal resume writing to the final stage of interview conduction.