Last Updated on 07/30/2021
Creating a federal resume is the first step in securing top federal jobs in the U.S. government. It is one of only two documents that are accepted by the U.S. government as an official job application. The criteria for writing a federal resume is strict and complicated. The following article outlines all of the crucial details necessary for writing a federal resume.
---
Need help in writing a resume? Take a look at the best federal resume writing services and military to civilian resume writing services reviews to consider.
---
What is a Federal Resume?
A federal resume is a major component in the federal recruiting process. It is a job application and appeals to a potential employee's skills, education and experience. A federal resume is also is the most important factor in ranking all applicants to find the best match for a particular job within the United States federal government. Unlike a private sector resume, it requires specific formatting and criteria, which must be included.
What are the Differences Between Federal and Private Sector Resumes?
There are several differences between federal and civilian or private sector resumes.
In most cases, private sector resumes should not exceed 1 or 2 pages.

Federal resume format

requires far more information and many federal resumes are from 4 to 5 pages in length. In some cases, a federal resume can exceed 7 pages.
In addition, the federal recruitment process is often far more strict compared to the private sector. All federal resumes should comply with mandated changes required by the Office of Personnel Management (OPM).
How to Format a Federal Resume
Formatting a federal resume is a bit different than formatting a civilian or private sector resume. In general, applicants can use one of three formats.
Chronological: Chronological resumes list all work, volunteer and education experience by date, with the most recent listed first. This is an appropriate choice for applicants who are more experienced and have had a relatively progressive career path.
Functional (Competency Based resume): A functional resume is organized by skills rather than by experience. This is a good choice for those who are interested in changing careers, for those without a lengthy work history or for new graduates because a resume focuses on skill development acquired through educational experiences, volunteer positions or work experiences that might not be directly related to the

job

currently sought.
Combination: This format highlights both work experience and skills, providing a comprehensive overview of one's career and education. This is a commonly used format that provides a lot of information in a concise and easy manner to follow.
Targeted: you can use any of the basic types of resumes: either reverse chronological or functional, combination resume, but you have to emphasize that your skills and accomplishments are relevant to specific requirements of the company. The better you can tailor your resume, the higher your potential to land a federal

job

.
USA

Job

s: the USA

Job

s application is automatically generated for you defining the information you included in the USA

Job

s Resume Builder.
Customizing Your Resume
When applying for federal positions, it is essential to tailor your resume to the job posting rather than using the same federal resume for every job application. The point of a federal resume is to demonstrate to employers that the skills, knowledge, experience, strengths and competencies of the applicant match the needs of the specific employer.
While it can be tempting to include all experience and accomplishments in a federal resume, most employers receive dozens to hundreds of applicants for open positions. Reviewing resumes is time-consuming and most employers ultimately scan the applicant's resume looking for keywords. Therefore, ensuring that one's federal resume lists only information, experiences and accomplishments that are directly relevant to the specific job being sought can increase the likelihood of the employer reviewing the applicant's federal resume more closely.
Organizing Your Resume
Many employers are most interested in the applicant's recent experience and training. Thus when formatting a federal resume, using reverse chronological order, with most recent job experience listed first, is often preferred. An experience that is more relevant to a job announcement can include increased details, either in bullet or paragraph format, to draw the employer or hiring committee's eye.
In contrast to most resumes written for private sector jobs, in a federal resume, accomplishments should be listed under the job experiences from where it was earned rather than in a separate section at the end of a resume. Using bullets when listing experience and accomplishments can help a resume look neater and more organized while directing the hiring committee to the most important information.

Be careful with resume design, even if you apply for a creative job position. It's better to choose a standard resume style.
View a Federal Resume Sample
We have crafted several federal resume samples, approved by hiring managers and certified writers. Take a look and get inspired.
---
What to Include in your Federal Resume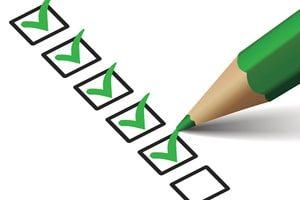 A federal resume often includes more information than does a civilian resume. Like all resumes, professional job history and education are mandatory components of a federal resume. A federal resume should also include:
any military experience
relevant training and certifications
publications or presentations related to a federal

job

list of languages
information about technical proficiency and association memberships
list of managers, mentors, colleagues or managers willing to act as references.
One of the most important components in a federal resume is the opening paragraph. This paragraph highlights the candidate's qualifications, achievements and experiences in an attempt to sell the employer by presenting arguments on why hiring the candidate would be in the company's best interest.
Finally, a federal resume might also include personal information that is often not included in a civilian resume, such as social security number and salary information.
1. Candidate Information
In this section of a federal resume, the applicant should include his or her name, phone number, address, email address, veteran or military status, federal employee information and citizenship status.
2. Work Experience
In the Work Experience section of a federal resume, it is important to include several components for each job descriptions or work experience listed:
The start and end dates, including the month and year.
The level of experience (e.g. manager, supervisor, etc.) and how long the experience was at each level.
The average weekly number of hours worked.
Relevant accomplishments and achievements.
Related experience and particular experience that addresses the required qualifications.
In many cases, salary information should be included.
An example of an entry in the Work Experience section of a federal resume is as follows:
Program Manager
June 2003 — December 2018
Hours per week: 40
Salary: $56,000 per year.
• Experience #1
• Experience #2
• Accomplishment #1
• Accomplishment #2
Technology enthusiast certified in multiple programming languages with previous security clearance at the Department of Defense desires participation in the vital scientific mission of NASA by executing strategic contract initiatives.
The applicant's military career information can also be included in this section of a federal resume.
3. Education
The education section of a federal resume lists all accredited schools or programs the candidate has attended, in addition to all degrees obtained. All programs included must meet the Office of Personnel Management criteria. Candidates who are new graduates or who do not have a lengthy work history should also choose to include grade point averages (GPA), titles of academic papers or important projects completed, academic honors earned and relevant coursework completed.
4.

Job

-Related Training
Applicants should include any class, certification, training, conference or seminar completed that directly relates to the qualifications listed in a job announcement in their federal resume.
5. References
Don't write
"References available upon request"
Include:
A list of qualified supervisors, managers, or mentors that will provide information about the candidate's qualifications, dependability, work ethic and skills.
6. Language Skills
Individuals with high levels of proficiency or fluency in languages, except English, should include this information in their federal resume. This includes the American Sign Language and any spoken language.
7. Volunteer Work and Community Roles
Employers and hiring agencies often prefer candidates with a variety of relevant experience. However, this experience does not only have to come in the way of paid employment. Relevant volunteer work and community service experience can provide valuable experience and demonstrate the skills, which are necessary to do a job. Community roles can also include being a member of the Board of Directors, leading community initiatives or participating in the local government.
8. Professional Publications
Finally, a federal resume should include the titles of any professional or academic publication that the applicant has written or contributed to, including the date of publication.
---

Tips for Writing a Federal Resume
The most important step in writing a federal resume is to read the entire job posting. The job posting likely gives information regarding the duties, qualifications, level and type of prior experience, education, training and evaluation requirements. This information is critical for creating a federal resume.
The second tip for creating a powerful federal resume is to hire a professional resume writer. These professionals are trained experts who know exactly what hiring agencies are looking for and can help craft a federal resume that highlights the candidate's strengths, experience, skills and qualifications.
Finally, it is important to understand that the federal recruitment process involves assigning applicants scores in various parts of the review process. Applicants must score high enough to move to the next round of review. Candidates with the highest scores have a federal resume that addresses and aligns with all requirements and qualifications listed in a job announcement.
Use Similar Terms and Address it to Every Required Qualification
Many employers today use algorithms and technology to perform an initial resume review. This allows employers to spend more time reviewing candidates who align more carefully with the requirements posted in a job announcement. Therefore, it is essential that an applicant's federal resume uses the specific terms used in a job announcement.
For example, if a job announcement uses the words "Principal advisor", the applicant's federal resume should use the same terminology, rather than using "lead consultant".
While creating a federal resume, it is also important to go line-by-line through a job announcement and address every qualification listed. The employer, hiring agency or review algorithm will be searching for specific criteria and federal resumes where each required qualification is included and addressed are more likely to be reviewed further.
Be Concise
Avoid using a flowery or extravagant language in a federal resume. Hiring committees and employers can receive hundreds of resumes for one job opening. As a result, most resumes are only given from 15 to 30 seconds of review at the most. This quick review is done by a program algorithm rather than by an actual person. A quick review of a federal resume is often enough to weed out applicants that are not the most highly qualified for the position.
Wrong
"Phone number", "email address".
"Responsible for SAP ERP implantation"
Right:
Just write "number", "email".
"Implemented SAP ERP…"
In order to ensure that the applicant's federal resume receives a longer review, it is important that the main credentials can easily be found within the first 10 seconds. Essential information about the candidate's qualifications for the job should be stated clearly and efficiency within the top quarter of the first page. Applicants should use simple but powerful sentences that demonstrate qualifications and abundant experience that is directly related to the specific job criteria.
Best and Worst Buzzwords for Your Resume
First and foremost, the best buzzwords to be included in a federal resume are exact words used in the required qualifications and skills. These are keywords that reviewers are skimming for so these keywords must be clearly stated using the exact language in a job announcement.
The worst words possible in a federal resume are those that contradict or don't address the job requirements.
Many federal employers want to see measurable results—increased earned revenue, deadlines met, etc. As a result, it is essential to use numbers when highlighting accomplishments. A federal resume should emphasize accomplishments that resulted in saving the company money or increasing company revenue, meeting or finishing ahead of deadlines, increasing the company efficiency or saving the company time. It is important to include dollars, percentages or concrete amounts rather than using "approximately", "about" or "around". Using "more than" is a good keyword to use when emphasizing improved efficiency, saved money or earned revenue.
For applicants seeking for high-level jobs, such words can grab the attention of hiring committees:
strategic planning
performance optimization
world-class organization
best practices
consensus building
profitability improvement
organizational leadership
crisis management
On a federal resume, other than disregarding the keywords listed in a job announcement, using the word "I" is one of the worst things the applicant can include. The word "I" turns the focus on the applicant and the applicant's achievements rather than focusing on what the applicant can do for the company and how hiring that applicant can be beneficial to the company as a whole.
Review Your Resume Before You Apply
Almost nothing turns off an employer or hiring committee faster than a federal resume littered with grammatical, formatting and spelling errors.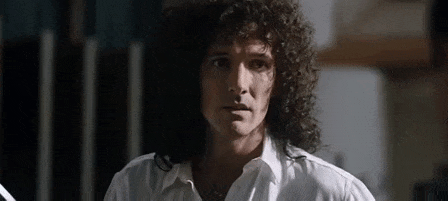 Many employers want to hire people who are detail-oriented and will take the time to do a job right. A resume with spelling and grammar errors gives the image that the applicant doesn't feel that the task is important enough to take the extra time to review and perfect the final product.
Before submitting a federal resume, it is important to use spell and grammar check to ensure an error-free document. Many also find it helpful to have a family, friend or colleague read through a resume and point out any errors.
Resume for Beginner vs. Experienced Employee
A federal resume for a new employee or one fresh out of college will look considerably different than the resume of a more experienced employee. It is important for the applicant, regardless of career stage, to emphasize qualifications that set him or her ahead of other applicants. For a beginner, a resume will likely highlight relevant education, internships and community service engagements. More experienced applicants should focus less on education and more on the skills and experiences gained during their careers.
Common Mistakes When Writing a Federal Resume
When writing a federal resume, it is important to avoid making the following common mistakes that can hurt the candidate's chances of being hired:
No: Using the same resume or opening summary for every job.
Yes: The opening paragraph should sell the applicant and be filled with accomplishments, experiences, awards, certifications and skills the applicant possesses that are directly related to the specific qualifications listed in a job announcement.
No: Including irrelevant or outdated work experience.
Yes: Job experience should go back a maximum of 10 years, with a focus on more recent experience.
No: Applying for jobs but not meeting the qualifications.
Yes: Emphasize your transferable skills.
Important Facts About the Federal Recruitment Process
1. The federal recruitment process begins with the posting of a job announcement. This posting contains all information necessary for potential applicants to determine whether or not they meet the qualifications in order to apply.
A

job

announcement contains the header "This

job

is open to", describing specific qualifications that make one eligible to apply.

Example:

Students & recent graduates.
Some

job

announcements also include sections named "Clarification from the agency" and "Who may apply" to further clarify eligibility.

Example:

GS 07-09, All recent graduates eligibles.
Next, all qualifications for a

job

position are listed. It is from this list where an application should find the required information necessary to include in a federal resume. Example:

Degree:

Bachelor's degree.

Education and experience: Must include at least 4 years of experience in accounting. A certificate as Certified Public Accountant or a Certified Internal Auditor.
2. During the federal recruitment process, applicants often have to complete eligibility questions and occupational questionnaires. This is dependent on a specific job, with some positions requiring a more extensive application procedure.
3. Applications are reviewed by a hiring agency and every applicant is placed into 1 of 2 categories: minimally qualified or highest qualified. Only those in the highest qualified category are sent to the hiring officials. From there, a smaller number of applicants are selected for a federal job interview. In some positions, more than one interview is required.
4. Finally, in most cases, the applicant will be made aware of the review process status through the USAJOBS website. At certain steps during the process, the applicant's status may change to reviewed, referred, not referred or not selected, depending on the applicant's situation.
What to do With a Resume After it is Created
To submit a federal resume once it is completed, the applicant should create an account at login.gov and then create a USAJOBS profile. USAJOBS is the official government website for posting job advertisements. Once the applicant has a profile, he or she is able to apply to any job listing on USAJOBS for which they are qualified.
Applicants can also search USAJOBS for other job announcements using keywords or location. Searches can be saved and the applicant can receive an automated email once a job announcement is posted that meets the applicant's search criteria.
---
Check Out the Related Articles: 
---

Daniella Henderson

Daniella knows all ins and outs of the federal hiring process. She is excellent at job hunting strategies, starting from federal resume writing to the final stage of interview conduction.