At any given time, you can expect to find 30,000 open job positions in the federal government. Any list of federal government jobs displays positions for people with various levels of education. Looking at a list of federal government jobs can be overwhelming at first. To drill down to good job matches, focus on government departments and agencies related to your job skills and experience. 
A few examples of government organizations that hire people from various backgrounds are the Department of Transportation, Department of the Treasury, and Department of Defense. To narrow down your job search and find positions that you're qualified for, you need to target government departments that need someone like you. 
The federal government is organized into numerous departments with specific missions. These departments are then subdivided into smaller agencies with more narrowly defined purposes. 
In the USA, departments need to fill many different government jobs. This federal jobs list shows the jobs typically associated with major federal departments.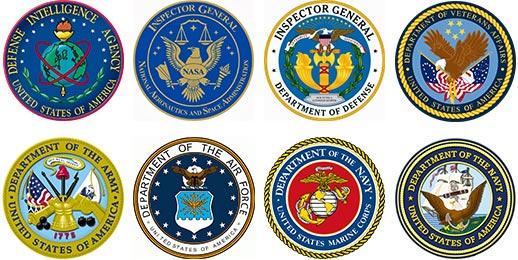 Other examples of government organizations include dozens of independent federal agencies, commissions, and boards that require white-collar, blue-collar, administrative, or technical workers at any given time. 
List of Government Job Titles
There are many types of government jobs, and not all government job titles are represented on this listing of federal jobs. This list of careers illustrates that many government positions provide competitive starting salaries. 
Attorney – Investigate and prosecute criminal and civil cases.
Salary range $80,297 to $167,636. 
Biologist or Natural Resources Manager – Evaluate and manage natural resources at national parks, forests, and other properties.
Salary range $69,301 to $90,097. 
Mathematician or Statistician – Perform various mathematical calculations and reports.
Salary range $56,233 to $117,191.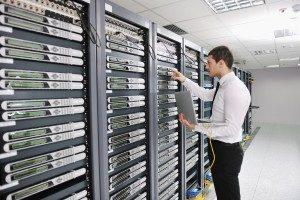 IT Specialist – Manage, maintain, and secure information technology systems.
Salary range $47,686 to $114,590. 
Contract Specialist – Analyze costs, write contracts, and manage contract execution.
Salary range $41,365 to $88,500.
Engineer – Design, simulate, analyze, test, and implement various engineering projects.
Salary range $61,218 to $99,172. 
Office Automation Specialist – Develop automation processes and provide technical support for software installations and updates.
Salary range $45,918 to $59,694. 
Education Program Specialist – Create criteria for grants and contracts.
Salary range $83,398 to $108,422.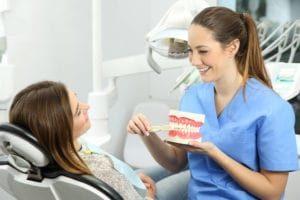 Dentist – Perform dental procedures.
Salary range $103,395 to $225,000. 
Economist – Research and analyze competition, markets, mergers, and theoretical economic models.
Salary range $55,237 to $117,191. 
Building Management Specialist – Oversee maintenance, repair, and operations at government buildings.
Salary range $42,391 to $80,912. 
Research Scientist – Plan studies and experiments in field or laboratory settings.
Salary range $83,398 to $152,352. 
Supervisory Transportation Security Officer – Identify and mitigate threats to civilian travelers.
Salary range $50,623 to $78,433.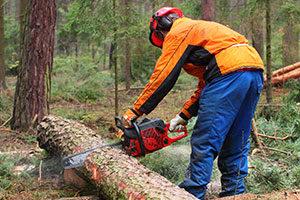 Forestry Technician – Manage or participate in firefighting.
Salary range $37,843 to $54,670. 
Secretary – Perform clerical and administrative duties.
Salary range $42,053 to $54,670. 
FBI Agent – Conduct law enforcement investigations and interventions.
Salary range $62,556 to $80,721. 
Correctional Officer – Maintain a secure environment in prisons.
Salary range $41,868 to $55,510. 
Registered Nurse – Oversee patient care and perform multiple medical and administrative duties.
Salary range $61,687 to $102,832. 
Air Traffic Control Specialist – Monitor and direct aviation traffic.
Salary range $100,858 to $156,358. 
Government job titles sometimes differ slightly from the basic positions described in this federal jobs list. Some positions focus on niche areas, like a specialty FBI agent for financial crimes. If you're looking for a managerial position, add terms like "manager" or "supervisory" to your search to get a list of careers above entry level. 
Federal Government Careers
A listing of federal jobs shows that the country has an ongoing need for qualified individuals. With so many different government jobs in existence, many people could build a career in government. If you require flexibility, have special in-demand technical skills, or want to travel, the federal government also offers opportunities for contracting careers. 
In the USA, government jobs remain attractive compared to the private sector because of:
Employment in government usually comes with standard pay increases based on years of service or completion of new certifications and training. Although benefits may not apply to contract careers, full-time government employees enjoy medical and dental insurance as well as retirement savings plans and pensions that are becoming increasingly sparse in the private sector. 
Government employees also contribute to the larger mission of providing public services. Many types of government jobs promote public well-being by combating crime, preserving natural assets, contributing to national defense, or researching medical and technical problems. Examples of government services that help people include jobs serving injured veterans, maintaining safe travel, and inspecting food.

Jim Madson

Jim is an executive resume writer who stays abreast of the newest trends in the employment industry. He develops high-performance federal resumes to build a successful career.