Last Updated on 02/21/2020
These examples of military resumes will allow you to overcome mental roadblocks to writing your resume. The resumes possess similar sections, particularly summary, work experience, skills, and education. Except for starting with the summary, you can place other sections in the order that makes the most sense for your situation.
Don't try to compose your resume completely from the beginning. Start by making lists of facts about you to plug into each section. This will prepare you to assemble the full resume later.
Once you have a good idea of the content for each section, return to each military resume example. Take note of the writing style. You'll see that the wording is succinct and very action-oriented.
The same as writing a military to civilian resumes, before building your military resume, you should research the direction that you want your career to take. Your experience will match up with some industries and fields more than others. You'll want to choose the types of jobs that match your skills and appeal to you.
Establishing your specific career goals will help you select a sample military resume suitable for your job hunt. Once you have targeted an appropriate industry, you can select your strongest skills that match with the requirements for that career.
Follow these tips when writing your resume content:
Use a strong summary statement that immediately highlights your best qualification for the position.
Try to work in a statement about your personal aspirations and motivations. People want to know why you hope to get the job.
Go beyond simply listing your work duties. Write statements that show how you applied your skills to complete your work duties.
Focus on your achievements. Anyone evaluating your resume will want to know what you accomplished in previous positions.
Back up accomplishments with facts and figures. You can do this by mentioning things like high test scores, high rates of mission success, or the number of personnel that you supervised.
Draw attention to elements of your work history and education that satisfy the qualifications for the position that you're pursuing.
Military Resume Template Free Download
The military resume templates provided here already have acceptable formatting. You'll only to need to give your attention to adjusting the text. Once you download the military resume template Microsoft Word, you can type directly into the sections.
Check out Military to Civilian Resume Examples.
After developing your resume content, you'll want to save it as your master resume. You'll likely need to make small adjustments to your master resume when you apply for specific positions.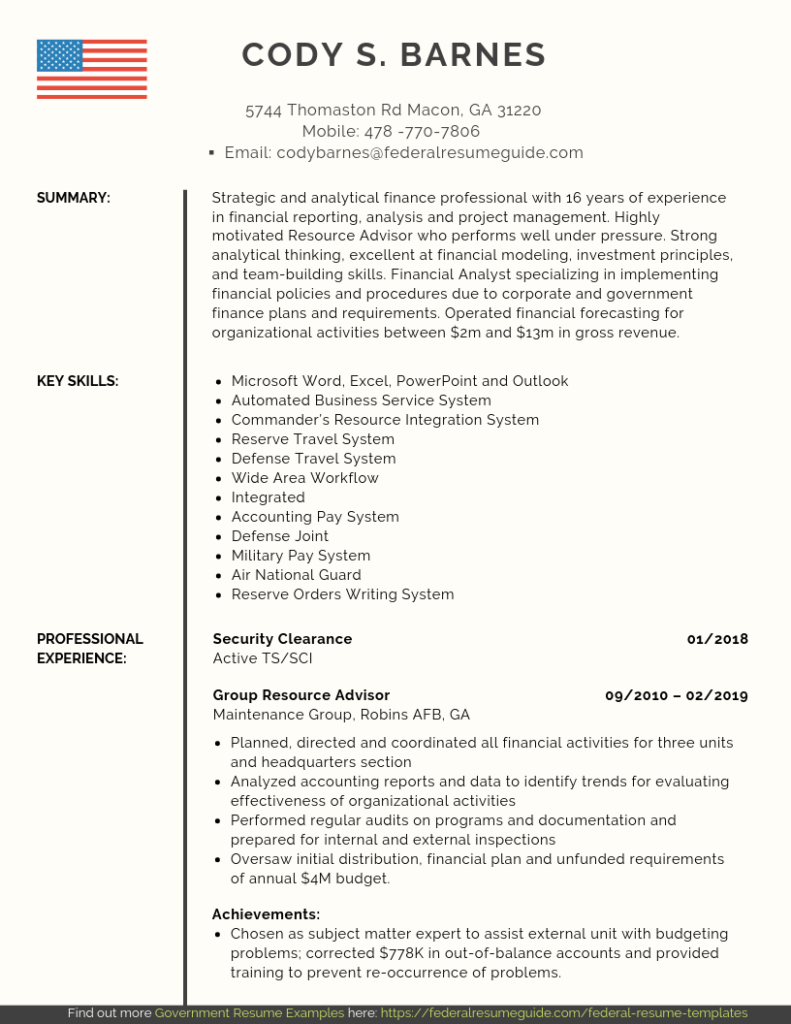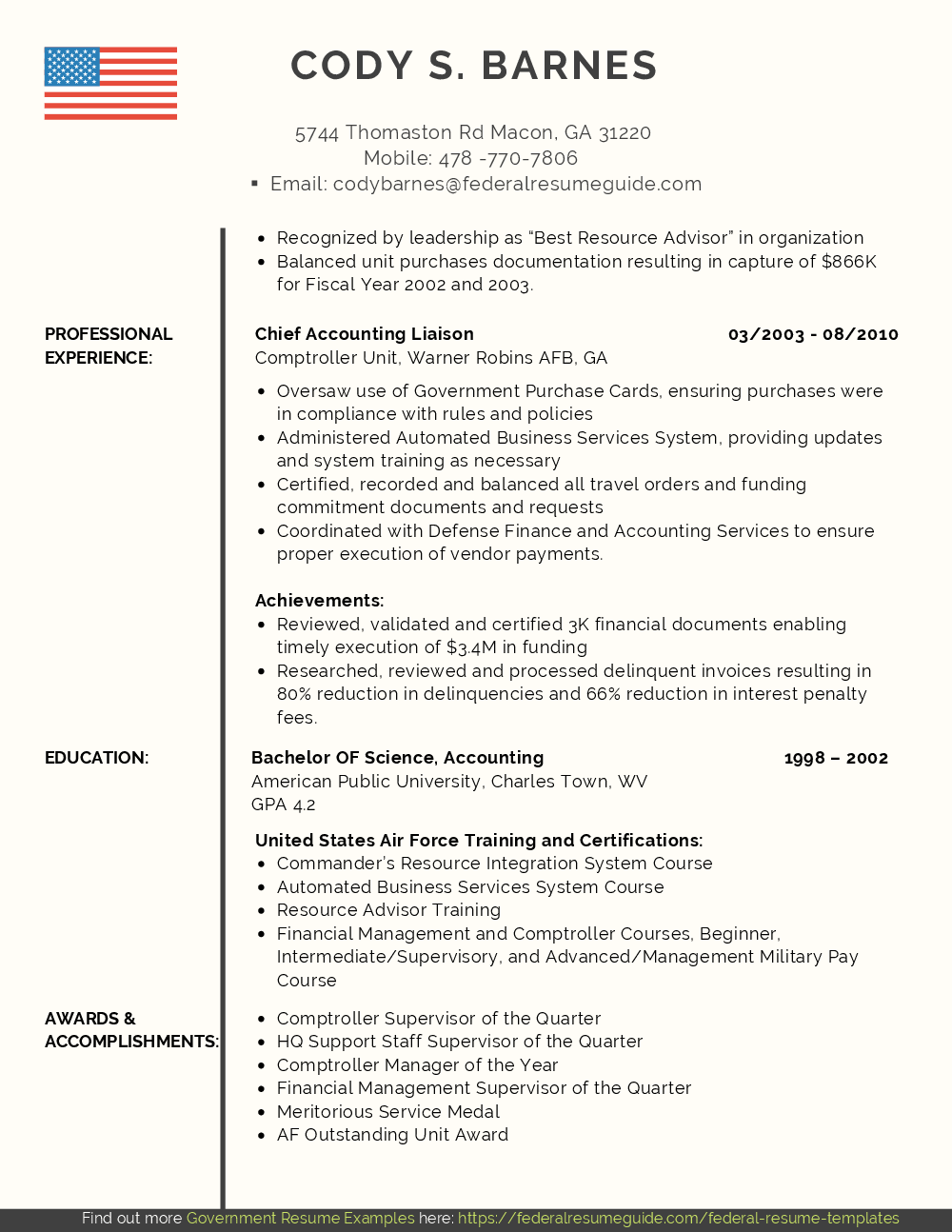 Linda R. Bedford

Linda is a Professional Resume Writer and Military to Civilian Transition Specialist. Her expertise range across a large spectrum of industries. She loves coaching with people and helps job-seekers in transitioning to their next and best chapter.