Last Updated on 12/24/2019
At all times, the military profession was considered to be truly masculine and undoubtedly dangerous. Nowadays, women can also successfully build an army career, while the danger label of this work forever remains relevant.
In fear of war, society always demands organized, competent, and physically trained fighters. However, mental abilities in this industry are no less important than physical ones. New technologies are regularly forcing soldiers to learn, adapt, and improve their skills.

Within the civil service, there is quite a wide selection of military jobs. Each of them is specific and strategically important when together, they all make up a full-fledged defense complex.
Check Out: Military Resume Writing Services
The future soldier selects the type of forces primarily based on personal inclinations and compliance with specific criteria of professional suitability.
But undoubtedly, many of them think about the original question of "What is the most dangerous job in the military?" In this article, we are trying to answer that question
Toughest Military Job
Without exception, all army professions are challenging both physically and mentally. And if the global goals are the same for everyone, the specifics of tasks completing can be entirely different. So, let's have a look at the most dangerous jobs in the military and try to compare them.
Explosive Ordnance Disposal Technician (EOD)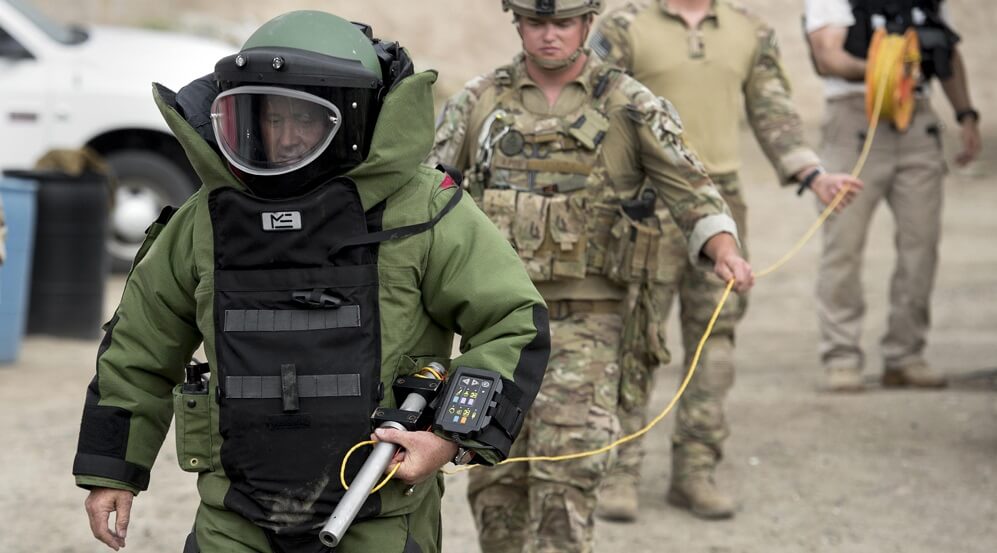 As a rule, EOD technicians provide installation and disposal of warheads, clear the way in mine-explosive fields, and participate in various military operations.
Now, modern equipment is reliable enough to protect a person from a mine burst, but sometimes it may not be enough. That's why soldiers have no right to make a mistake because it can hurt them and in the worst scenario, even kill.
Read Our Guide: How to List Military Experience on Resume
Pilot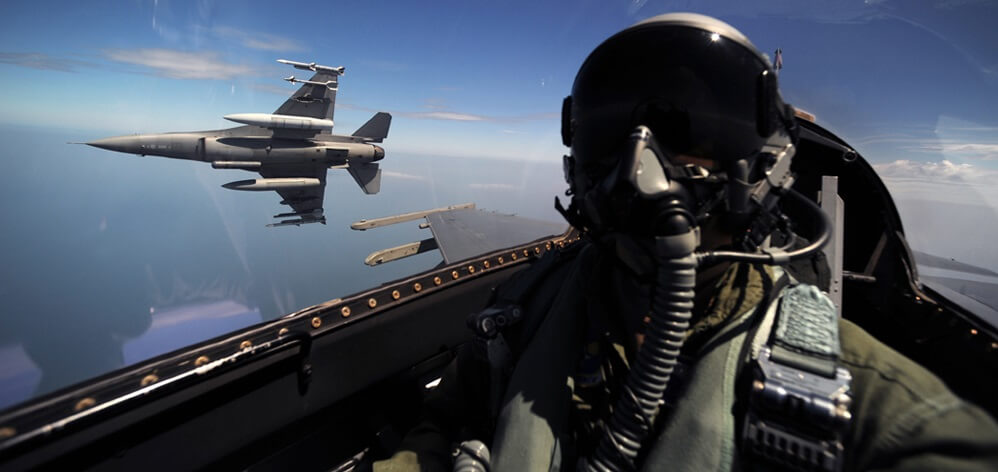 Pilots of military aviation are real superhumans. They are familiar with the technical characteristics of all known air vehicles, with radio equipment, echolocation, and when needed, they can even fix the plane. This role involves constant moving, long flights to various parts of the world, and huge workloads.
During armed conflicts, an aircraft can be shot down at any second. Even if it happened and a pilot succeeds in catapulting, he will most likely land on the rival territory, where his chances of survival are negligible. Enemies often torture pilots with ruthless methods and, as a rule, do not hold them captive for a long time.
Check Out: Good Jobs for Military Spouses
Pararescueman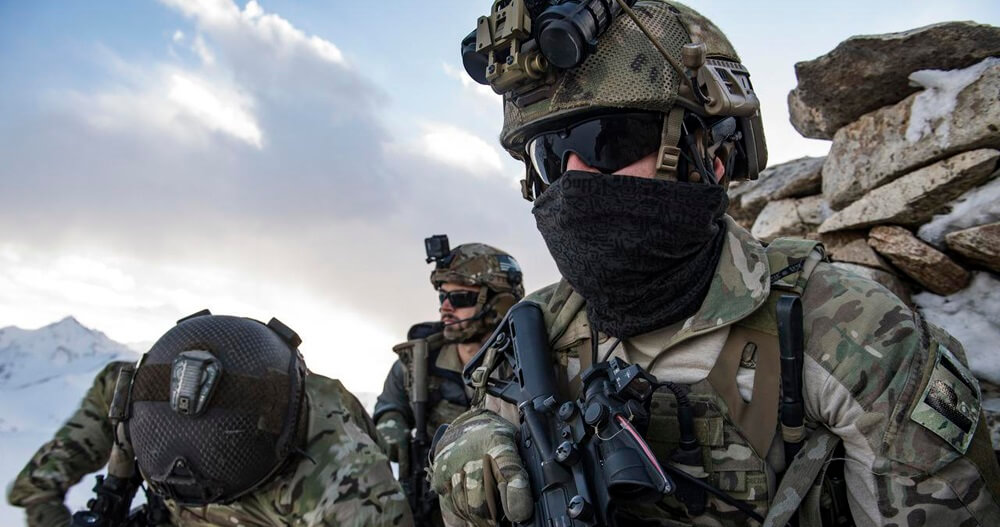 The professional group of Battlefield Airmen is engaged in personnel combat search, rescue, and recovery. Each soldier has emergency medical capabilities in combat or humanitarian conditions.
Group of pararescuemen able to work on the land, water, in the air, and any other restricted environments. This unit considers the most highly skilled emergency trauma experts in the U.S. army.
Every pararescueman can perform life-saving missions in the world's most remote regions. Also, Pararescue (PJ) is considered the record holder of self-sacrifice for the lives of others in the United States.
Read Our Guide: Military to Civilian Resume Example
Scout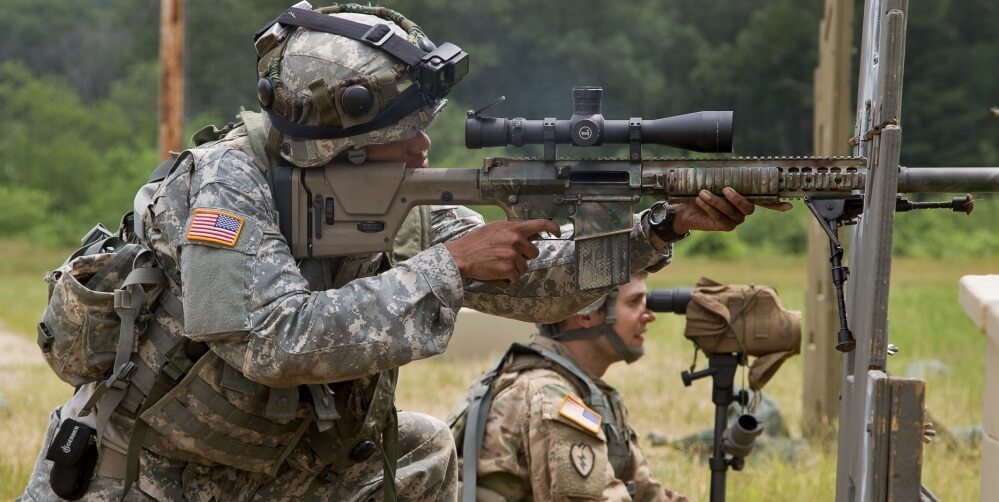 Scouts are those fighters who operate behind enemy lines without any support from the Allies. These militants usually carry out several tasks at once:
territory reconnaissance (ambush, surveillance, interrogation of local residents, etc.);
interception of the principal radio signals or phone conversations;
extraction of necessary documents, exclusive data, etc.;
participation in military operations.
During some operations, scouts can sit in ambush from a few hours to a couple of days with minimal movement. In case of failure, they will be held captive at best or killed at worst.
Infantry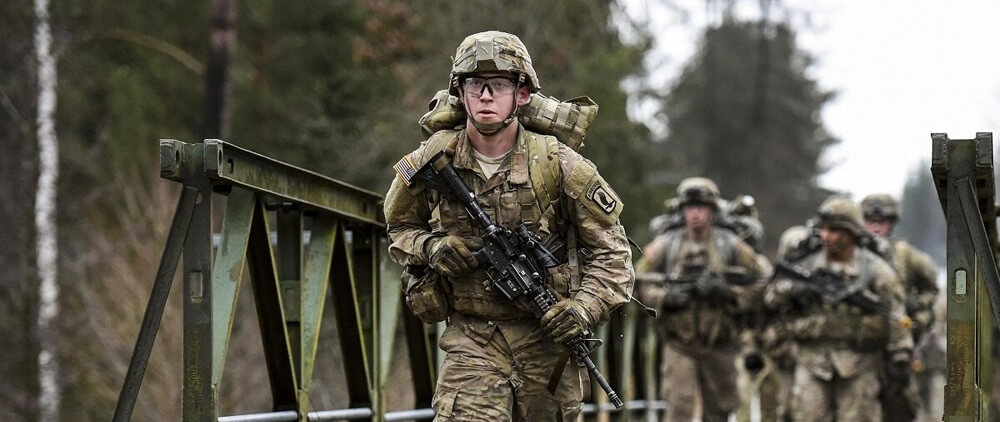 Infantry is the most multitudinous specialization in many world armies, including the USA. On the battlefield, the infantry is undoubtedly one of the most dangerous military job.
First of all, the goal of these troops is to find and destroy the enemy, and also help other military units when they are in danger. Every infantryman must be fluent in any weapon and equipment that is involved in the operation. Infantrymen are universal and fearless soldiers who must be ready for any operation, which means that they can be sent to a hot spot at any time. The lives of these soldiers are always at risk.
Read Our Guide: How to Apply Military Experience to Civilian Resume
Combat Medic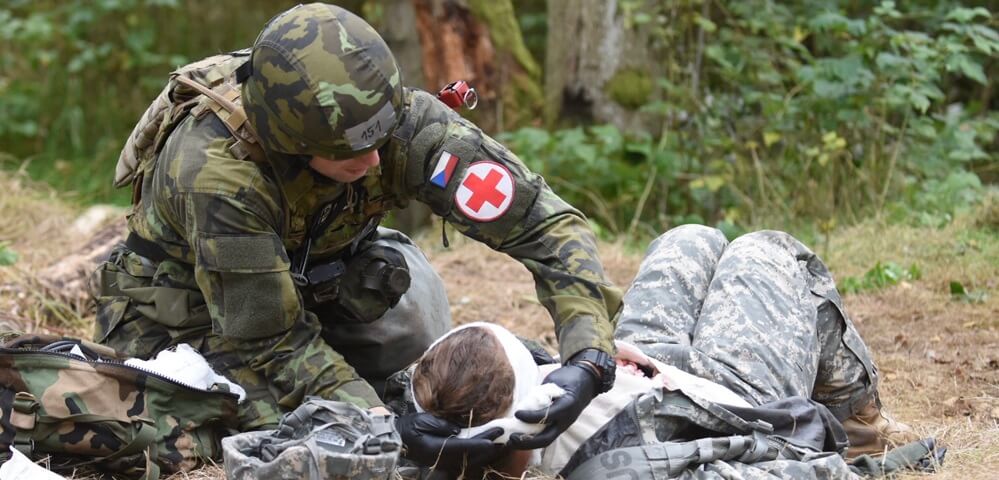 The combat medic must be able to deploy the operating room in any possible environment (in a tent, airplane, submarine, etc.). The doctor is obliged to organize mobile first-aid posts and provide emergency assistance in the most challenging and unpredictable situations.
This profession has many narrow specializations, but all of them are difficult and life-threatening. For example, a military surgeon performs up to 300 complicated operations per year, and if necessary, provides multidisciplinary care in a military conflict. He or she is required to understand all areas of surgery.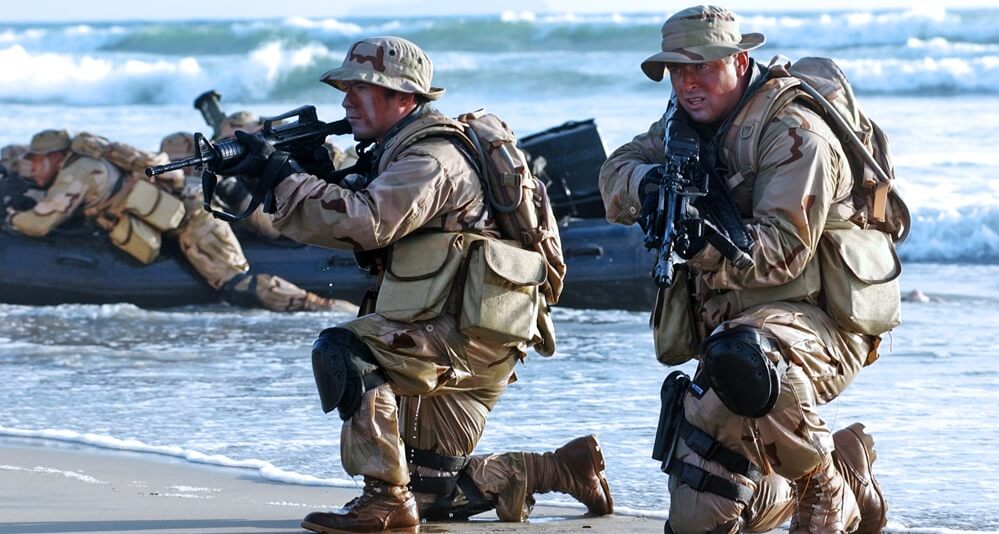 To be a navy seal means to have the hardest job in the military. Navy SEALs is a special force that participates in operations of any area (literally any). Particular emphasis is placed on preparing and equipping detachment for operations in coastal and marine environments.
As of the 2019-year, Navy SEALs are all male. Well-trained soldiers silently carry night operations of national importance and deployed around the world to protect state interests. Naturally, if this unit performs the most complex and specific operations, it is always a huge risk to the life of a soldier. No matter how well prepared they are, in war, soldiers tend to die. And unfortunately, the more elite the soldier is, the more the enemy wants to kill him.
What is the Hardest Job in the Military?
Quite hard to create the most toughest military jobs list, and to choose only one as the most dangerous. There is just no military profession that would be safe. Some jobs are dangerous; others are less difficult but require more preparation and training. Like the combat medic is highly responsible since he/she must save the wounded lives, but EOD technician also working on life-saving only in other fields.
Read Our Guide: What is the Highest Paying Job in the Military
Each military job is associated with the deaths of enemies, innocent residents, and colleagues. So, any army workers from the most dangerous military branch to the safest always deserve respect and support from civilians.

Linda R. Bedford

Linda is a Professional Resume Writer and Military to Civilian Transition Specialist. Her expertise range across a large spectrum of industries. She loves coaching with people and helps job-seekers in transitioning to their next and best chapter.