Last Updated on 01/16/2023
ResumeWriters company was created 20 years ago, and throughout all this time, it remains the market leader in providing resume writing assistance.
This online service has a 99% customer satisfaction rate, positive expert feedback, and references in some significant media like Time Magazine.
How did they achieve such success? How good is this service in fact, and is it worth it? You will find all the answers in our independent resumewriters.com review. 
Resumewriters.com Writers
What is the difference between this company and others in the market?
The Resumewriters policy is aimed at selecting the perfect writer for your resume. In other words, the person who will work on your paper should be somehow connected with your profession and have at least some working experience. Thus, any writer in this company is an expert in a particular field, which significantly improves product quality.
Another critical difference is the ease of communication with the writer. For some reason, many online resume services do not attach enough importance to this feature. When here, you can reach your writer via email or by phone at any time with any questions, changes, or revisions. Checking this feature, we made sure that the writer responds to any messages within a couple of hours.
Resumewriters.com Services
Most of the services that ResumeWriters offers are pretty standard. But for the whole picture, let's take a closer look at some of them.  
Student/Grad Resume Services

(Price $169.95)
This service is for students who, after graduation, fall into the trap we all know: the employer doesn't hire without experience, but to have the expertise you need to get hired.
Experts promise to solve this problem and create the first resume based on your academic merits and personal characteristics. 
Professional Resume Services

(Price $199.95)
The most standard, but same time the most "hot" service on any similar website. It fits you, only If you have more than two years of professional experience. But if it's less, you can order a grad resume at a lower price. 
Buying a resume, we checked how well the company selects writing experts. We got a writer with 6 years of same industry career and a full understanding of job characteristics. As a result, we received a high-quality professional resume with all personal requirements. 
Executive Resume Services

(Price $299.95)
This service is aimed for administrators and managers in any business field, including C-level executives. As a rule, such resumes are always more complex and require more time to design. It is a rather rare service, as it's a more high-level product.
Career Change Resume Services

(Price $249.95)
Working on resumewriters reviews, we all agreed that this company likes to take on complex and problematic tasks. Contrary to our previous words (that all services are standard), we admit that this one is also unique. It designed for people who want to change their profile for a new industry.
The challenge here is to show how previous experience may be valuable in a new profession, even if they are entirely unrelated.
Curriculum Vitae Services

(Price $299.95)
More than a basic resume, so it is worth separate attention. Typically, such documents include a detailed list of education, official experience, publications, research, awards and fellowships, licenses, grants, and many others.
Wherein ResumeWriters experts claim that they can create easy-to-read papers with well-organized academic data inside. True it or not, we didn't check yet, but there are lots of good reviews on the Internet.
Returning Customers
It is a kind of discount for regular customers. Anyone who has ever bought any company services can apply for resumewriters com coupon code and get a 50% cut for the next order. For this, you should remember the previous order number and be ready to send a resume copy earlier made by the company.
Returning customers is a pretty helpful feature for people who bought a resume, but with time decided to change the career, so need to order a new one. We checked how well it works, and already got our coupon code.
Resumewriters.com Prices
ResumeWriters' prices vary between $170 and $300 per one document. If to compare average costs in the market, we can't say that ResumeWriters have democratic figures.
However, many lower-class companies have way higher prices than you can find on resumewriters.com. Evaluate numbers is always a hard task, but you should admit that top-quality products have never been cheap.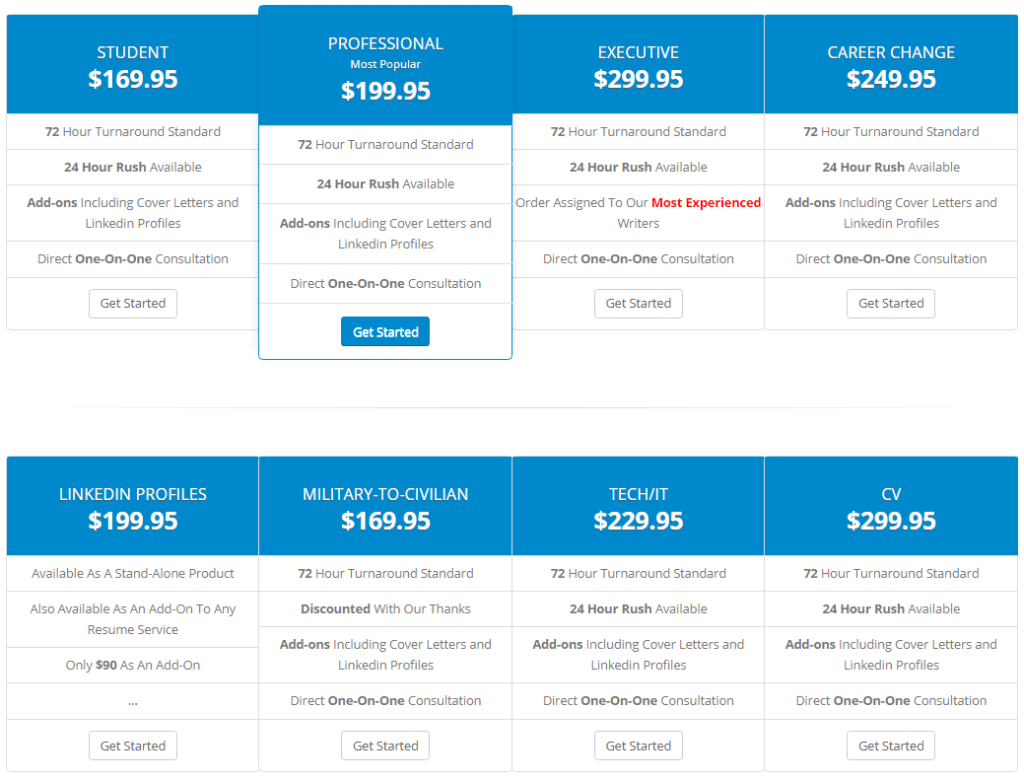 Resumewriters.com Satisfaction Guarantee
This opportunity applies to clients who bought a resume but didn't get any interview invitation within 2 months. Due to this scenario, the company agrees to rewrite or create a new document for free.
Recently, more and more resume writing services start to offer this feature to increase company ratings and customer trust.
However, ResumeWriters have provided this function already for more than 10 years. They also assure that they have no resumewriters com complaints, and their client satisfaction rate is 99,98%. Read on; we tried to figure it out.
Resumewriters.com Complaints
First of all, we tried to get honest online reviews to find out how customers evaluate this service. Also, we decided to find a resumewriters ripoff report info to form an objective and fair assessment of this company. So, let's start with the first.

On the Better Business Bureau site, we found only a couple of average rating comments when the site itself gave Resume Writers A+ due to the BBB rating. On other websites, we got some more information, where, in general, all customers left positive resume writers reviews. Based on this, almost every customer remains satisfied with the product's high-quality and fast lead time (up to 72 hours).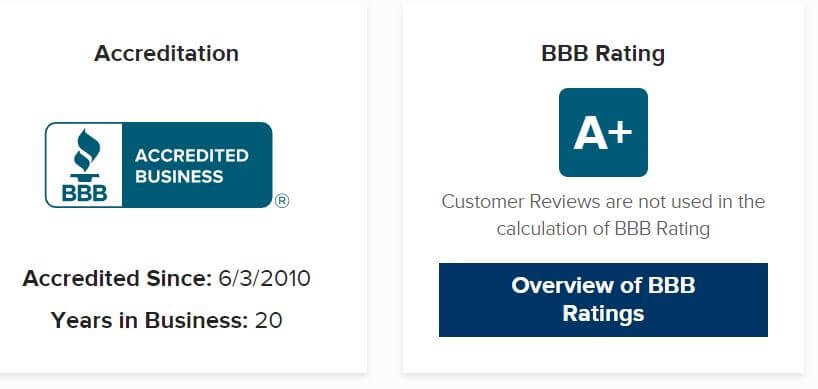 On the Ripoff Report site, we found no resumewriters.com ripoff report, complain, or any other negative comments. So now, we can be sure that people didn't leave any reports for this company.
Resumewriters.com Conclusion
Obviously, this service has more pros than cons. But we made a standard list to summarize, so you all could make your own conclusions on it.
Pros:
A twenty-year-old reputation speaks for itself.
All writers have professional qualifications and went through intensive coaching and apprenticeship programs.
The opportunity to communicate with the expert at any time during the writing process.
Some unique services like tech and IT, military-to-civilian, and career change.
50% discount coupon for all previous customers.
Lowest prices for students, new graduates, and military professionals.
60 days interview guarantee feature.
Cons:
No round-the-clock online customer support on the website (available only by phone or email).
Old-fashion website interface.
Inability to refund.
Below average prices (costly LinkedIn profile service, which is about $200).
ResumeWriters.com

Review

ResumeWriters gave me a hand at the most difficult moment. I was at a loss trying to get back to work after maternity leave. I was really eager to get a better position now. After 3 months of unsuccessful job search when I accidentally found a review of ResumeWriters and decided to take this chance. Understanding and patience with which the writer treated my needs amazed me. And surprisingly, a writer who is a mother of two children worked with me, so she understood and supported me like no one else.
Julia
Child and Youth Program Specialist
We all know that nothing is perfect, so this service is no exception. However, inflated prices can be justified by a high-level product and excellent service. The website design is just an external picture that developers can change at any time (and we hope they will). Therefore, there are no more reasons to pass by if you want to order a resume.

In conclusion, we would give this company 9 points out of 10. And it is a high mark from our strict judges. Be sure that using this website service, you will recive100% professional high-quality document. We have already received!

Richard Harter

Richard is a federal career expert and USAJOBS consultant providing professionals of all career levels – from C-suite to new graduates with targeted resumes, cover letters, and engaging LinkedIn Profiles.