Last Updated on 11/26/2020
At the end of studying, many students think about whether to choose a military profession for a future career. It is not surprising, because now the armed forces are one of the noblest and most prestigious jobs for Americans. But not everyone is ready to risk their lives when others do not have enough health capacities for full service. So, they start to seek the safest military branch to join.
For all times, the army was associated with danger. Still, it runs the risk of getting health and mental disorders, which may be incompatible with a full life for the future.
Many soldiers lose their limbs, get shell shock, and mental disorders for lifelong. It scares everyone, and only a few daredevils and true patriots can take such hazards.
But what about others who also want to protect the country and national interests? For them, it is still possible to build a career in a relatively safe role.
So, we wrote this article to answer "What is the safest branch of the military?" question.
Read our guide: What is the Highest Paying Job in the US Military
Safest Military Jobs
The United States Armed Forces consist of 5 service branches:
Army
Marine Corps
Navy
Air Force
Coast Guard
They all are different and equally dangerous, but with one big common goal – to protect the country. So, it's quite a hard task to find one safest branch of military.
However, many Americans believe that the Navy and Air Force are less dangerous than others.
First of all, because over the past few years, tactics of interaction with enemies have changed. Boats and planes have practically ceased to be used in active hostilities, and thus these two branches today have fewer casualties than others.
But this data is relevant only for the current time when during the Second World War Army and Air Force took first place at the number of losses, the Navy got the second.
It suggests that at the moment, the Air Force and Navy may be the safest military branches, but if the Third World War begins, the situation will abruptly and oppositely change.
Read our guide: Dangerous Military Jobs
Safest Jobs in the Air Force
What is your first thought jobs at the Air Force branch?
We bet many would say: rescue pilot, reconnaissance pilot, special operations pilot, and maybe some other.
And yes, the airman profession is the most popular and dangerous, but not all air force employees are pilots. Here are some of the most exciting and safest air force jobs:
Cyber Systems Operator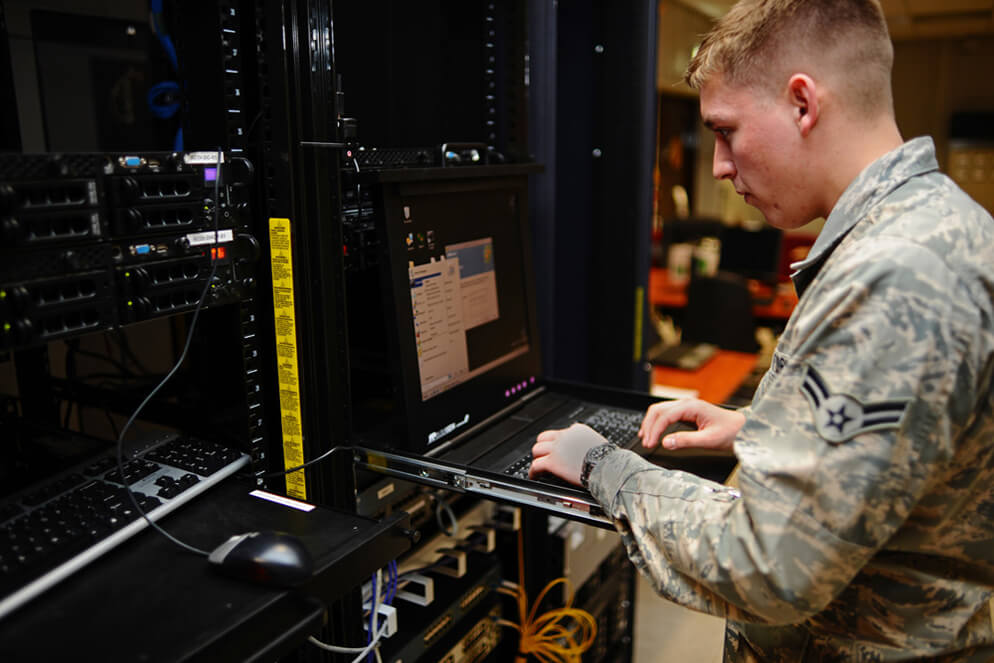 These airmen are tasked with the especially critical role of cybersecurity for the Air Force. They develop, install, and maintain systems to hold the country's data safe and out of enemy hands. It is a very responsible and challenging profession, but secure for human life.
Public Affairs Officer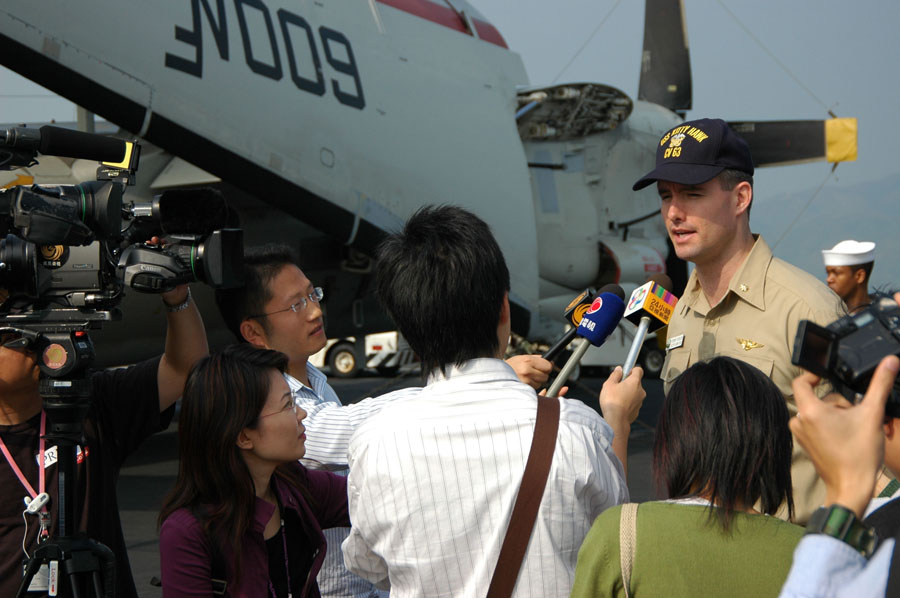 They have the role of the specific bridge between the public and the Air Force. The public affairs officer's primary task is to share the most exciting and essential parts of a military operation with society thought TV, social networks, online magazines, and official military websites.
Air

Traffic

Control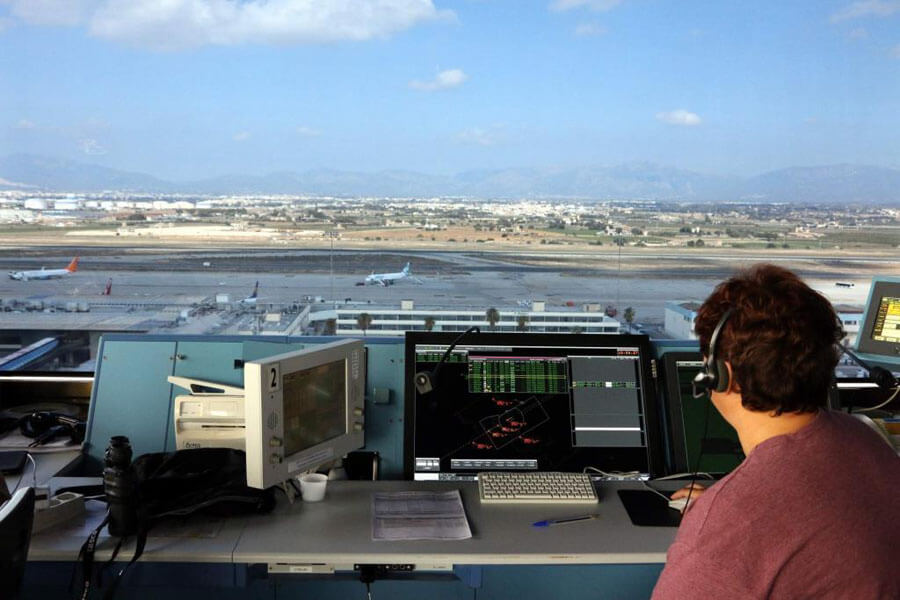 These workers are usually invisible to the public, but doing a vital part of aviation. ATC's central duty is to track airplanes, give them departure and landing instructions, monitor flights to provide the necessary information to the cockpit.
Biomedical Equipment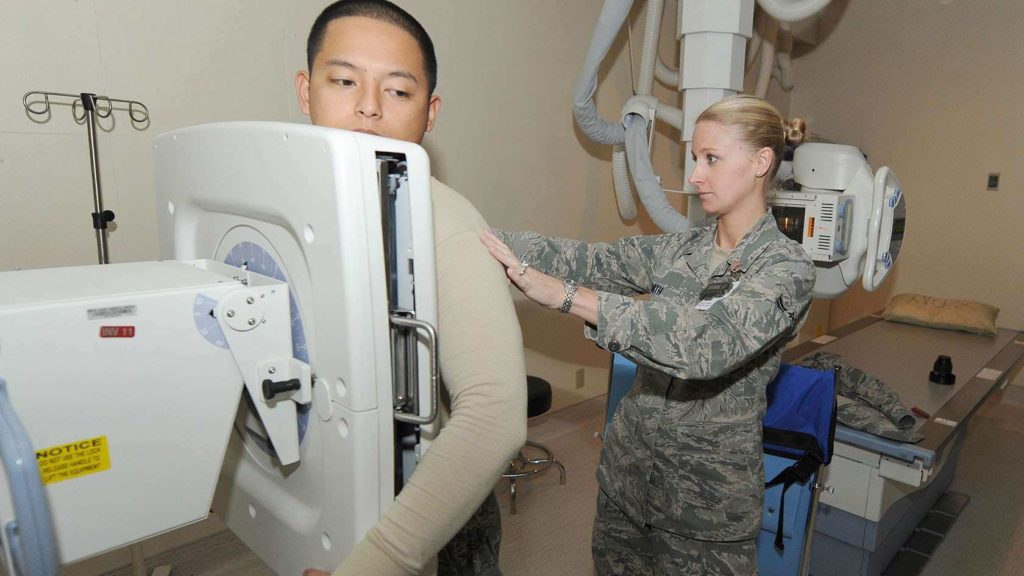 Biomed works with medical equipment: inspects, installs, repairs, and modifies. He/she evaluates medical devices and systems before purchasing, performs organizational maintenance support, provides technical guidance, etc. It is a safe but high responsible role available for Biomedical Engineering graduates.
Read our guide: Military Resumes for Civilian Jobs
Safest Jobs in the Army
There are not so few professions that can be classified as "not very dangerous." But our task was to find the safest jobs army and here are 3 of them:
Financial Management Technician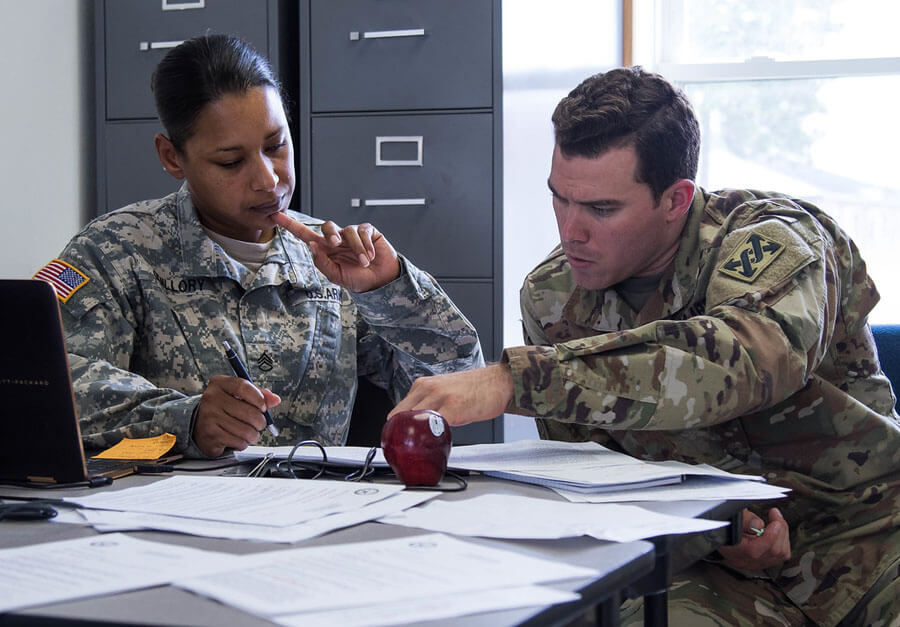 This profession is the military equivalent to an accountant or bookkeeper. They are required to provide and manage accounting systems. Financial technicians are responsible for army salaries, annual and monthly budgets for travel expenses, and any other branch's needs.
Paralegal Specialist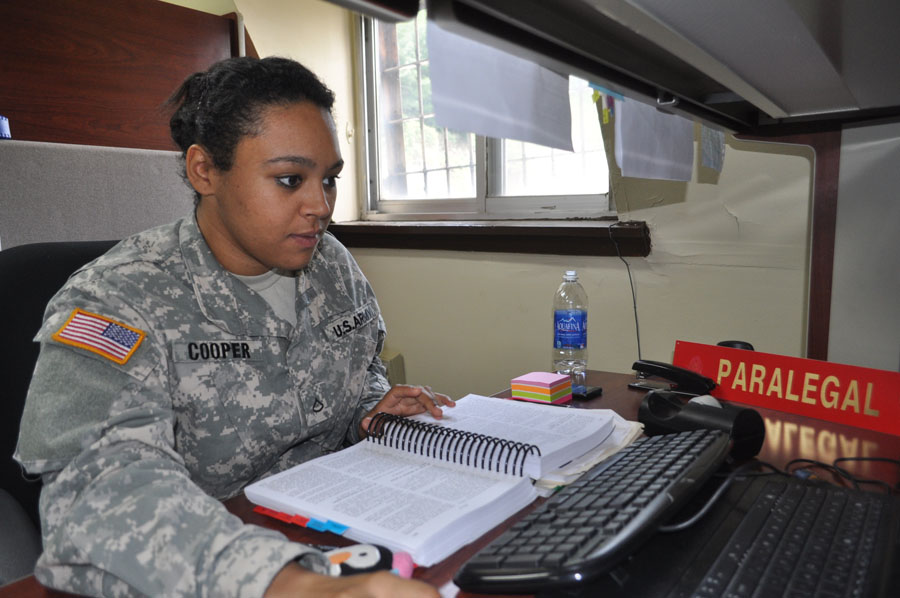 Such specialists are always in demand. Mostly, they provide legal advice and assistance to base and commanders. It applies to all areas of the jurisprudence that can affect the branch, including international law, criminal law, and contract law (sometimes even family law).
Dental Specialist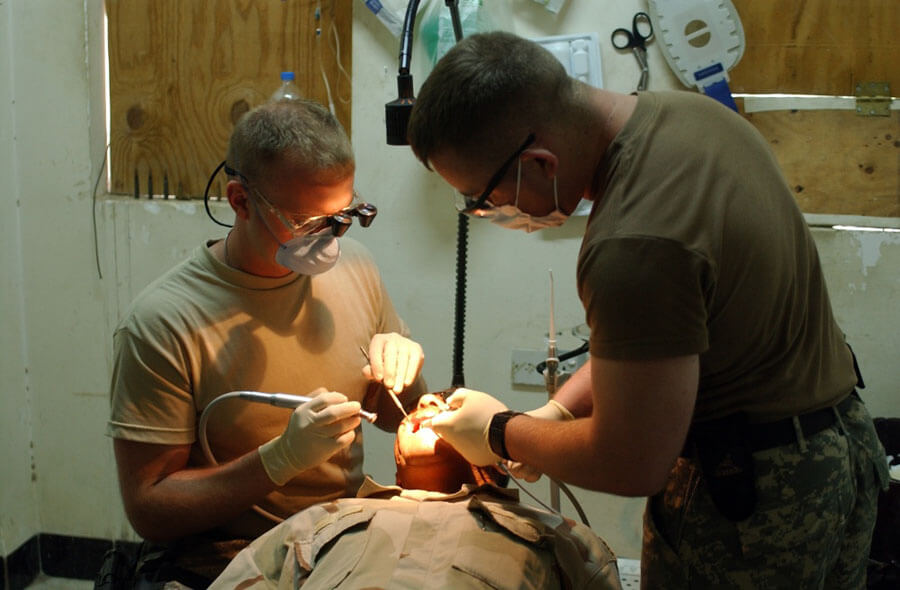 Surprised? Soldiers can also have bad teeth, and indeed, any military branch has its dentist. Especially today, many officers have several dental problems due to constant smoking. Work duties are wide-ranging and include the instrument's preparation, the patient's assessing, and anesthesia administration.
Read our guide: Military Resume Writers Reviews
Easiest Jobs in the Army
In the army, all work is challenging and responsible. It is just a fact. However, in search of the most easy jobs in the army, we stopped on these:
Support and Administration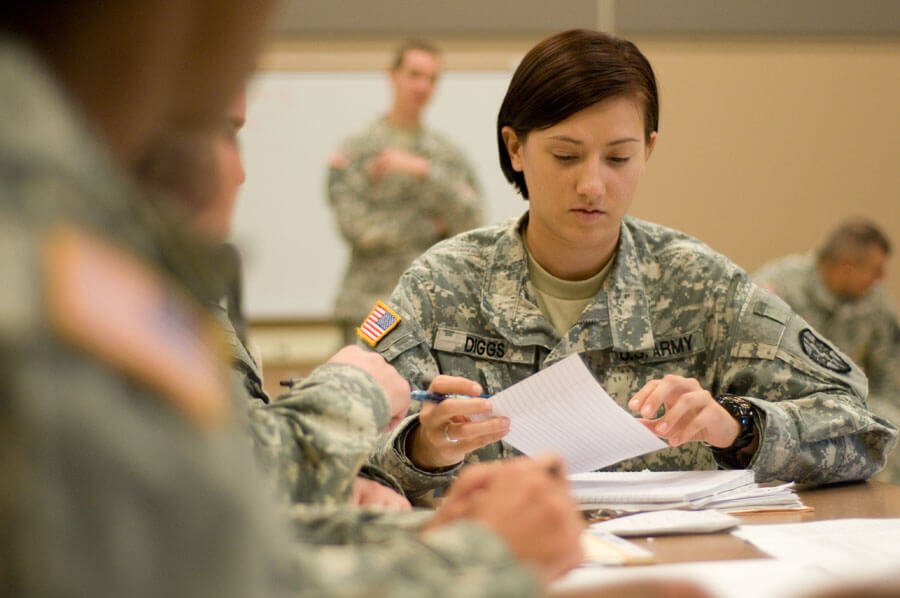 Many administrative works are carried out at the base. In general, these are varied and not very complex tasks, which will also be very beneficial for a successful admin career after the military service is over.
Clothing Repair and Laundry Specialist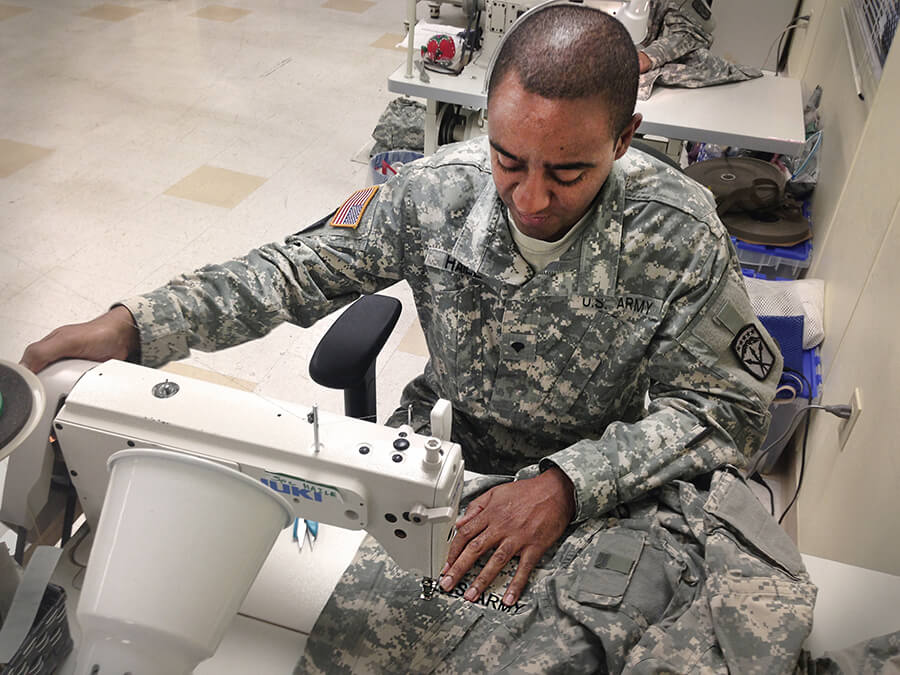 All that is associated with washing and repairing clothes is about this profession. High-quality clothing is an essential and indispensable element of any armed branch. It is hard physical work, as it sometimes needs to cope with large volumes and in short lead times. On our list, because it does not require additional education, but only basic sewing skills.
HR Specialist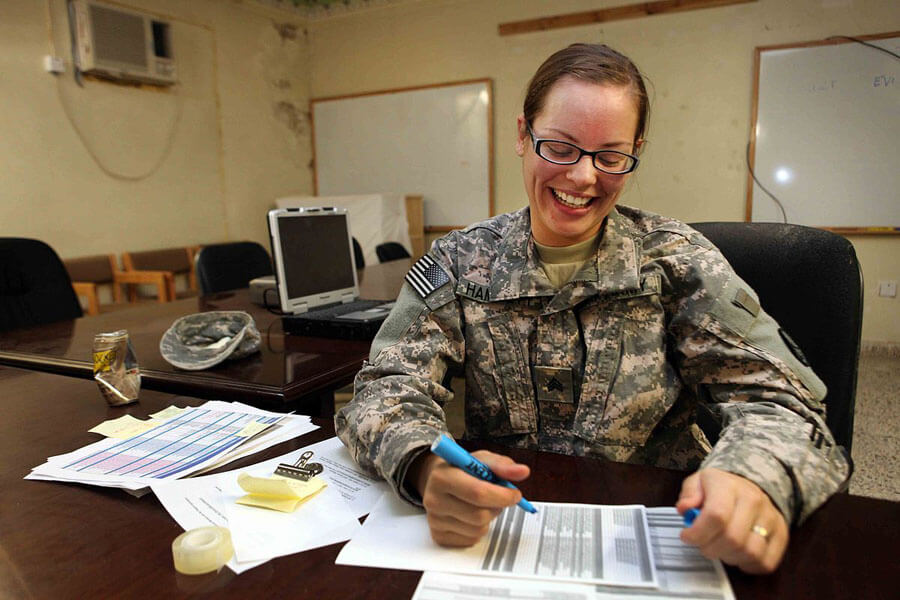 The human resources specialist should monitor the soldier's health and general welfare. His/her responsibilities also include evaluating the staff strength, postal services, individual instructions, keeping the personal data, etc.
Read our guide: Best Jobs for Military Spouses
Safest Jobs in the Marines
Most of the safest jobs in the marines are mainly occupy administrative roles. The same as with Army Branch, they are about Human Resources, Clothing Repair, Finance, Law, and so on. Here are a few narrower specialties that are not too dangerous by military standards:
Mobility Chief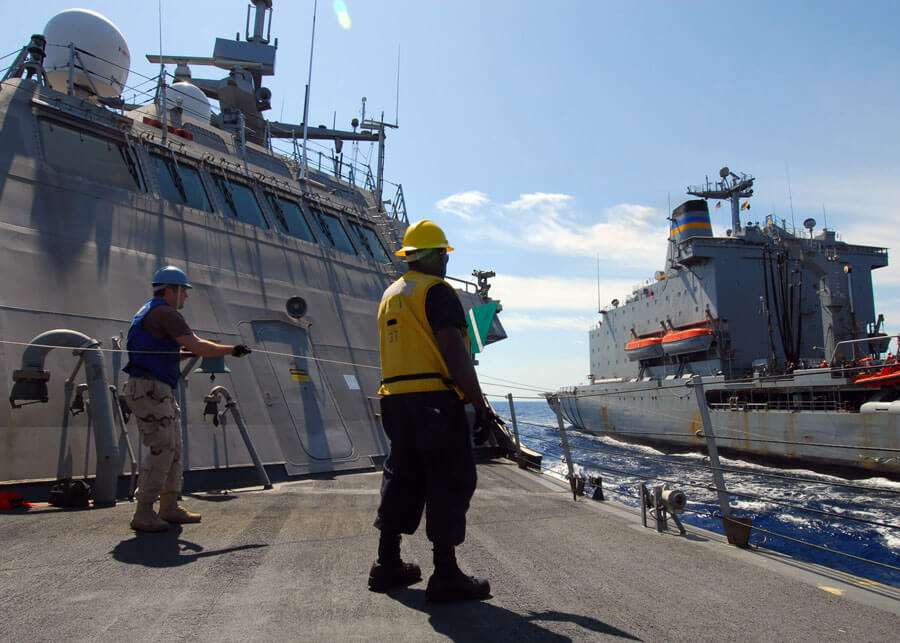 The military employee is responsible for the coordination of logistics operations: plans, monitors, and conducts various routes. The mobility chief also engaged in the transportation of supplies (sending and receiving).
Cryptologic Digital Network Technician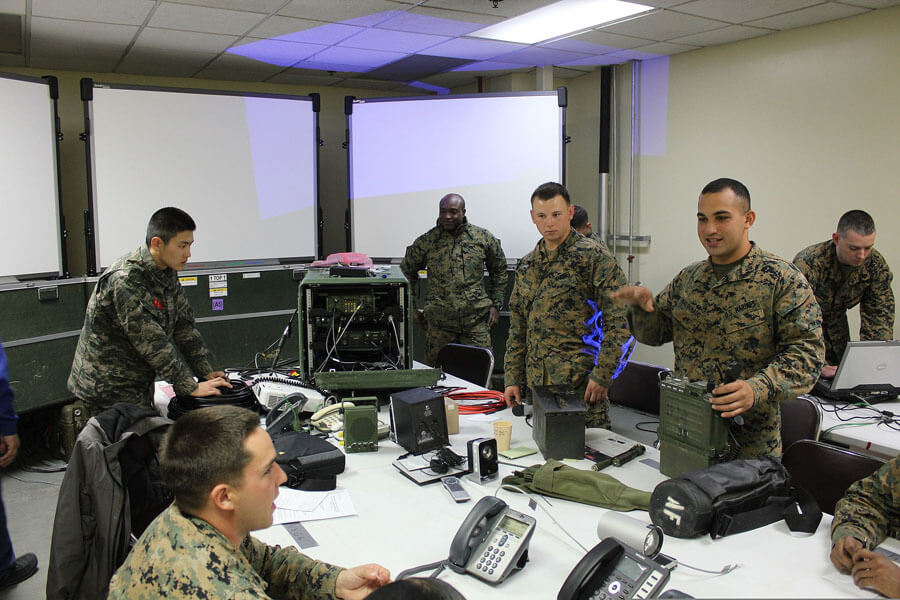 Crypto takes part in all planning, performing signals intelligence, and managing various cyberspace operations. Crypto technicians hold the role of researching and developing unique mathematical models and methodologies. Their central goal is to find new ways of creating better-secured systems and mechanisms.
Combat Mass Communicator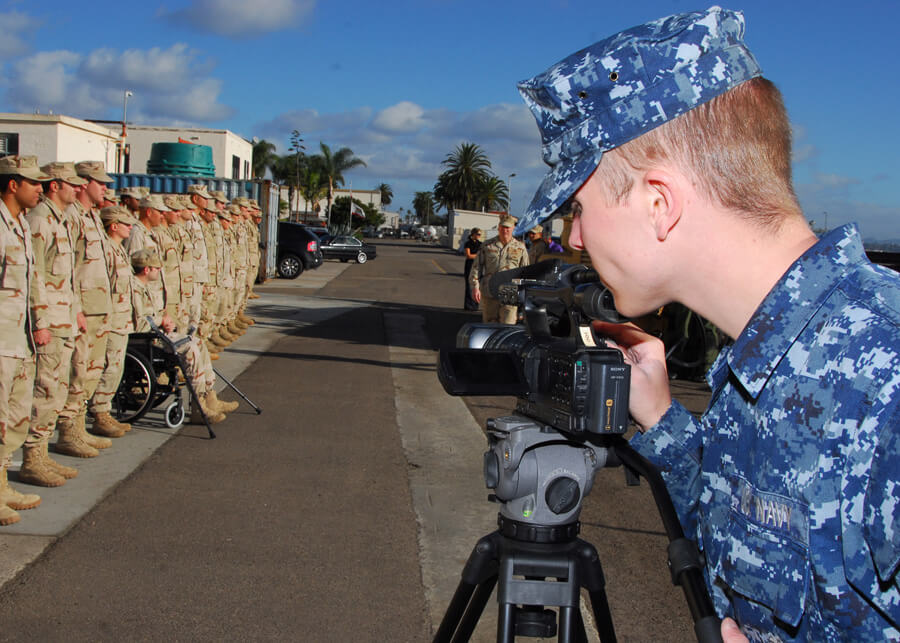 This profession is similar to Air Force Public Affairs Officer, we talked earlier. However, combat mass communicators, for the most part, are engaged in combat photography. They also provide data related to preparation operations, garrison, and recruiting of Marine newbies.
Read our guide: How to Put Military Experience on Resume
Making up this "safe jobs in the military" list, we found a vast number of exciting professions that did not exist about 10-20 years ago.
American armed forces develop together with technological progress, every year provide new and never before existing workplaces. Thus, many jobs becoming more digital and less dangerous for human life for all military branches. In addition to this, new occupations allow continuing a career as a civil employee, without much effort and retraining.  
Before to choose your military branch, even with the safest and easiest job, you need to be prepared for the most dread scenario. Now we live in peacetime, but to work in the military always means taking risks. Find a profession that will inspire you!

Linda R. Bedford

Linda is a Professional Resume Writer and Military to Civilian Transition Specialist. Her expertise range across a large spectrum of industries. She loves coaching with people and helps job-seekers in transitioning to their next and best chapter.